The 10 Best Country Albums from 2013 (for People Who Might Not Like Country)
[Contributor Scott Jones has an ear for country.  Here are his picks for the best from last year. – AC]
Artist: Wayne Hancock
Album: Ride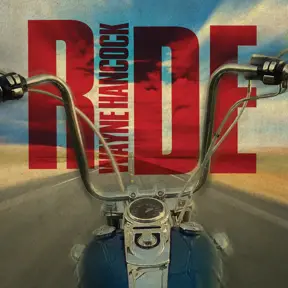 Just say the word "rockabilly" and it might sound dated to many.  What removes the "dated" tag from this retro genre is just how authentic Wayne "The Train" Hancock has made it sound for nearly 20 years. His latest release, Ride, is par for the course in his discography.  He is truly one of the few artists recording music today who has consistently honoured a genre of music that was popular before he was even born; not an easy task.
Artist: Daniel Romano
Album: Come Cry With Me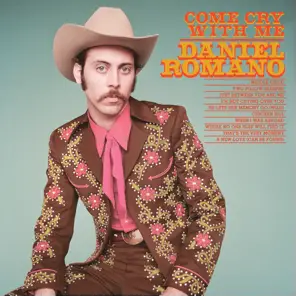 When an artist comes along who bears an uncanny (if not spot-on) vocal resemblance to a long-gone legend, and also makes the work his own, you have something very special.  Welland (Ontario) native Daniel Romano channels the voice and spirit of Gram Parsons on this record, singing about heartbreak, sibling rivalry and the notion that sleeping with two pillows is better than one.  Even his band has the classic early-70s country rock sound that helped make Parsons a pioneer in his craft. Well done.
Artist: Brandy Clark
Album: 12 Stories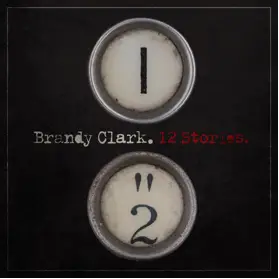 At 36 years old, this is Brandy Clark's first album release.  In her case, it's easy to say "better late than never."  Not only that, but there is a great deal of maturity throughout the record, where many of the dozen songs boldly go against the grain and modern-day norms of country music, dealing with many tough topics.  Hopefully, the follow-up will come sooner than later, however, because this brand of storytelling is a captivating listen into the heart of a truly gifted artist.
Artist:  Caitlin Rose
Album:  The Stand-In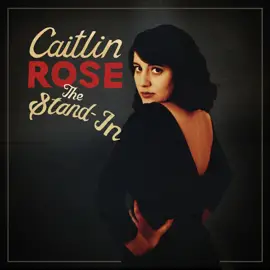 Caitlin's second full-length LP sees her growing as an artist.  She possesses an alt-country rocker sensibility, but her Texas roots shine through as many traditional elements of the genre quickly unfold as the record rolls on, particularly in "Dallas," a nod to her birthplace.  Her 2008 EP featured a cover of Patsy Cline's "Three Cigarettes in an Ashtray," and to this day, her fondness for the classics is omnipresent. If she continues to let her exceptional skill as a songwriter shine as her career progresses, Caitlin Rose has nowhere to go but up.
Artist: Holly Williams
Album: The Highway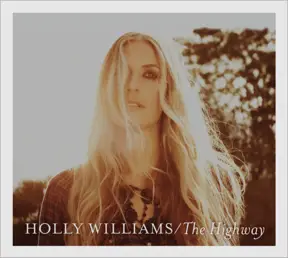 While much (well-deserved) attention and praise has been given to Shelton Hank Williams III over the years for his rebellious old-school outlaw ethos, his half-sister Holly (also the daughter of Hank Jr.) is also on the rise now that 2013 has reached its conclusion.  Her heartfelt and powerful vocal deliveries at the forefront of terrific musicianship from her band enhance profound lyricism; of note, "Gone Away From Me" provides a somber reflection upon Hank Williams Sr., the grandfather she never knew.
Artist: Lydia Loveless
EP: Boy Crazy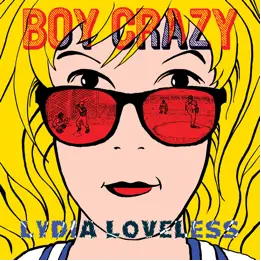 This young lady is on the rise, with this EP being a glimpse of what should be quite an impressive third full-length LP on her resumé slated for a February release.  The five songs presented here are a little more on the rock side, but that's perfectly alright, because Lydia knows what she's doing.  All facets of her musicianship (vocals, lyricism, six-string strumming) are constantly improving, and her tales of relationships and life on the road are taking on a more serious tone.  After checking this out, keep an eye out for Somewhere Else; you'll be glad you did.
Artist: Laura Cantrell
Album: No Way There From Here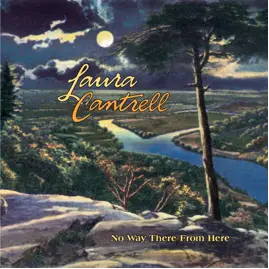 Laura Cantrell has a way of projecting her music through a soft-spoken, yet plaintive manner.  It's what makes them so real.  It also helps that she writes her own songs, which is always an admirable quality among country performers, because they sing them the way they were meant to be sung.  Her folksy tales of love and longing go a long way, and upon listening to the record front to back, they grip the listener and transport them down the same path of hope.
Artist: Steve Earle
Album: The Low Highway
Steve Earle has been in this game for a long, long time.  In the 27 years since his debut record, Guitar Town, his qualities as a singer, performer, and songwriter have been uncompromising, to say the least.  He sings only about what he sees, hears, and knows.  On this latest record in his vast catalogue, which encompasses old-time country, rock and roll, bluegrass, and even ragtime, his socially-conscious expressions continue to take the wheel.  Yet, that doesn't stop him from having a good time singing about it.
Artist: Robbie Fulks
Album: Gone Away Backward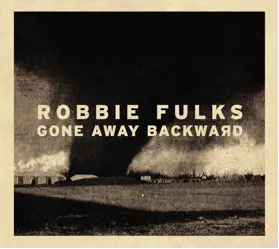 Robbie Fulks is an old soul. This is what makes his music special.  His music speaks from the heart, and on this record, his heart lies with his modern brand bluegrass music.  It's quite refreshing to hear music that could have been written a hundred years ago performed today.  He's a fantastic picker, with a fantastic band who helps exemplify his personal songs; "That's Where I'm From" is the album's best representation of the man behind the microphone.
Artist: Hank Williams III
Album: Brothers of the 4×4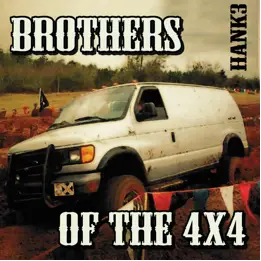 In 2011, Shelton Hank Williams III released 3 albums of varying genres, totalling four discs.  He was once again a very busy man in 2013, putting out two more albums.  This record is a double-LP of some of his purest country music to date.  While it might not be as shocking as previous efforts Straight to Hell and The Rebel Within, this latest effort is real down-home music all the way, as heard on tunes such as "Hurtin for Certin" and "Ain't Broken Down".  Perhaps what makes it most accessible is the consistency of the release, made all the more exciting considering its length.