10 Musicians to Invite to Your Holiday Party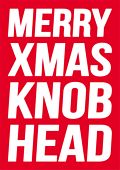 The original list comes from Hypebot and starts like this:
1. Leonard Cohen – For intelligent cocktail conversation
2. Ozzy Osbourne – Is it really a party without Ozzy?
3. Ziggy Marley – Somebody has to bring the….
4. Ray Lamontagne – I just want to try to make this guy smile
5. Dr. John – Add some NOLA spice to the party gumbo
You can read more here.
My list goes like this:
1. Tommy Lee: The man travels with his own Jaegermeister dispensing machine. Need I say more?
2. Andrew W.K.: He'd make the party hearty
3. David Bowie: Don't you think it's time that he got out of the house for a bit?
4. Liam Gallagher: You need someone to start a drunken brawk.
5. Nick Cave: For the interesting conversation
6. Joe Strummer: Yes, he's dead. But I'd still like to have a beer with him.
7. Bob Geldof: He's actually a fun guy. And he's probably the guy who would deck Liam first.
8. Gord Downie: Just for the dancing.
9. Courtney Love: Just for the hysterics.
10. Dave Grohl: The Nicest Man in Rock™. He's keep Courtney in line and then end up forming a band with everyone else at the party.