10 of the Worst-Sounding CDs of All Time
When the compact disc was revealed to the world in late 1982, we were promised perfect sound forever. Not quite.
In fact, we often found that once we finally got the CD out of the longbox (remember those?) and slid them into our shiny new players, the "perfect sound" we were promised wasn't there. In a rush to transfer old analogue master tapes to digital discs, few labels bothered to correct the original errors and shortcomings. What we got was perfect digital representations of the things that made the vinyl sound so lousy in the first place.
I was burned plenty of times–and in an era when CDs cost $22.99 and up, this kind of shoddiness was totally inexcusable.
These substandard CD tranfers have long since been fixed in subsequent re-issues–well, most of them–but here are ten instances of original CD releases that I will never forget or forgive. (Keep in mind that I'm not judging the quality of the music. My issue is with the sonic quality of the CD.)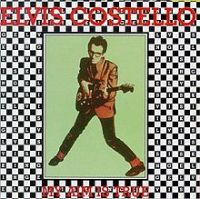 1. Elvis Costello, My Aim Is True (1977)
Yes, it was recorded at the shoddy eight-track Pathway Studios in London in 1976 and 1977, but there was no excuse for issuing it on CD with that much tape hiss. The opening bars of "Alison" are almost drowned out by the SSSSSSSSSSSSSSSSSSSSSSSSSSSSSSSSSSS of the crappy tape machine. I don't think I own a CD with a worse signal-to-noise ratio. Unless you want to talk about…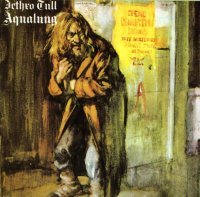 2. Jethro Tull, Aqualung (1971)
Why the original vinyl was mastered at such low levels is beyond me. And when they made the transfer to CD, did they think fans would forgive the band for allowing the opening section of the title track to be almost completely subsumed by tape hiss?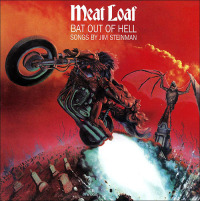 3. Meat Loaf, Bat Out of Hell (1977)
The studio where this album was recorded–Bearsville in Woodstock, New York–cannot be faulted. For some reason, producer Todd Rundgren decided to crank up the compression and smoosh the stereo image for many of the songs. What we got was a CD that sounded like an AM radio. Maybe that was the point, but if it was, it was stupid.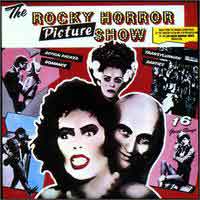 4. The Rocky Horror Picture Show Soundtrack (1975)
Produced by Richard Hartley (RHPS creator Richard O'Brien's cohort), this original cast recording has almost nothing going for it when it comes to proper fidelity. "Science Fiction/Double Feature," probably the best-sounding song of the lot, sounds thin and weak. The rest of the soundtrack features overemphasis in the midrange which brings on listener fatigue far too soon. Worst example? "Time Warp." Atrocious audio.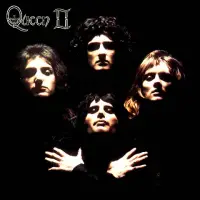 5. Queen, Queen II (1974)
I don't recall being terribly upset by the original vinyl, but I was shocked at how bad the original CD issue sounded. Hiss, too much compression, unweildy stereo imaging. A mess.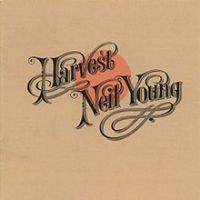 6. Neil Young, Harvest (1972)
Beautiful songs marred by tape hiss and extraneous noise. The again, all the electric songs on the album were recorded in the barn at Neil's ranch in California…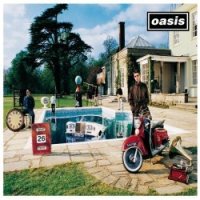 7. Oasis, Be Here Now (1997)
Even Noel Gallagher admits that this album is a sonic mess. He blames cocaine. "When you're on gak, everything sounds mega, everything sound great!" he told me, "So it's 'More guitars! More overdubs! Bigger! Louder! Fatter!' And it doesn't help that cocaine dulls your ears ability to hear high frequencies, so I just turned it all up to compensate. Sorry, mate. I let down the side with this one."
8. Red Hot Chili Peppers, Californication (1999)
Here's where the Loudness Wars begin to get really stupid. There's so much compression in the digital mastering of this CD that I hear distortion. What were they thinking? No wonder a properly mastered (i.e. less compressed version) has been circulating amongst fans on the Internet.
9. Rush, Vapor Trails (2002)
Bill as a comeback album for the band after the terrible personal trials suffered by drummer Neil Peart, the record is mastered far, far too loudly. "[I]t was mastered to high," admits Alex Lifeson, "and it crackles, and it spits and it just crushes everything. All the dynamics get lost, especially anything that had an acoustic guitar in it."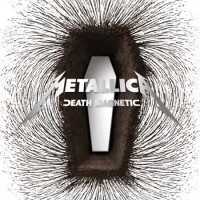 10. Metallica, Death Magnetic (2008)
Totally unlistenable thanks to overcompression. Clipping, distortion–awful.
Do you have any picks for hideous audio on CD?