10 Reasons When It's Okay to Use Your Cell Phone at a Concert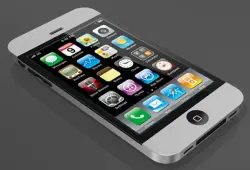 TEN reasons? There are that many excuses? According to The Guardian, yes.
People love to criticise how others experience music – and never more so than when it involves using smartphones at gigs. It's not just disgruntled fans who like to get self-righteous over how other members of the crowd behave but bands too – Yeah Yeah Yeahs even asked fans to refrain from watching through their devices during a recent show.
But why does it bother people so much? And if it's such a bad thing, why are so many music fans filming, texting and tweeting? Here are 10 arguments in favour of getting your mobile out at a show.
What are they? Read on.