10 years ago today, Frankie Venom of Teenage Head breathed his last
In their day, Teenage Head was a force of nature. As one of the biggest Canadian bands to emerge of out of the post-punk/New Wave stew of the middle and late 70s, they were poised for international greatness until bad timing resulting from a car crash derailed their chances.
But the band soldiered on, becoming a staple on the Canadian music scene for decades. And they're still with us, too. Well, most of them.
On October 15, 2008, Gord Lewis of the band announced that original lead singer Frankie Venom had died of throat cancer. Frankie was one of the most untamable music personalities this country and his presence is still missed (although there are probably a few police departments that might disagree. Anyone else thinking of the Great Ontario Place Riot?)
If you're interested in digging into Frankie's story and that of Teenage Head, I can recommend Geoff Pevere's book Gods of the Hammer.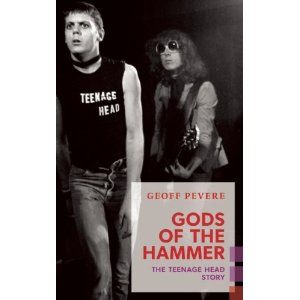 If you are or ever were a Teenage Fan, raise a stubbie in memory of Frankie today. When you drain it, be sure to throw the bottle against the wall.