A 107-Track Deluxe Set of the Smashing Pumpkins' Adore Album? Yep.
When the Pumpkins' fourth album, Adore, was released on June 2, 1998, it was long.  Running time was 73:25, just 35 seconds short from the ultimate capacity of a single compact disc.  It was too much, especially since the sound the band was changing following the departure of drummer Jimmy Chamberlin.
But if you thought sixteen tracks over an hour-and-a-quarter was a lot, you ain't seen nothing yet.  The upcoming reissue will contain 107 tracks.
One hundred. And seven.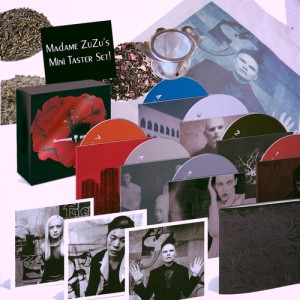 It's the 1-800-Got-Junk approach.  Everything must go: outtakes, remixes, bonus tracks, B-sides, stereo and mono mixes (who was mixing for mono in 1998?), song fragments and a DVD concert. Here's a sample.