12 Album Covers That Were Altered (Plus One Bonus Example)
When David Bowie turned in the artwork for his 1974 album, Diamond Dogs, executives at RCA freaked out. The album portrayed Bowie has a half-man, half-dog complete with genetalia.
"We can't release that!" they wailed. "Fix it!" That's how this…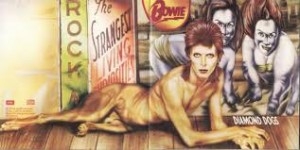 …became this.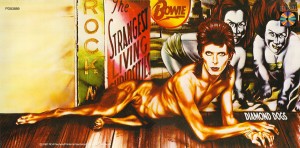 Yes, Bowie was neutered.  If you're lucky enough to stumble across a copy of the album with the original artwork, you have something worth several thousand dollars.
Diamond Dogs is one example of altered album art on this list from Ultimate Classic Rock.  I'm surprised, though, they didn't include Spinal Tap's Smell the Glove problem.