123 Reasons Why Radio Won't Play Your Song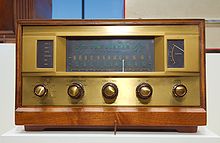 Eric Alper, the Toronto music guy and blogger, has assembled this list of excuses any artist can expect to face when asking why a radio station won't play their song.
As someone who has used these excuses myself in my role as a program director, I can attest to the validity of this list.
If you're an artist/manager/record plugger, best study this list carefully and come up with some counter-arguments.
1. Not for us or our sound
2. No room
3. No label support
4. I want to give record the best shot, so we will have to wait till when we have more room
5. There are no local sales
6. There is national action
7. Considering…
8. I'm watching and waiting
9. It's the wrong image
10. It's not modal
11. I need another copy
12. Poor reaction from test marketing it
13. The jocks don't like it
14. No phone reaction
15. We played the import
16. We're going to wait and see what the competition does
17. Will wait for the single
18. The record's not in any kind of stores around here
19. Need approval from head office
20. I like it but the P.D. doesn't
You really need to read the whole thing. Go here.