14 Synths That Changed the World
This is a great FACTMag gallery of classic synthesizers.  Each one contributed something special to the evolution of modern music.  For example, there's the Yamaha DX-7.  Eighties techno-pop as we know it would have never been possible without it.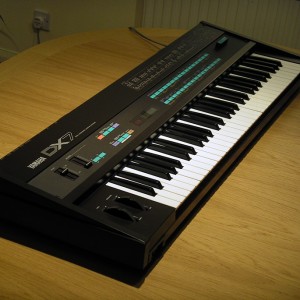 Tears for Fears' "Shout" used the digital bass sounds from a DX-7.
Same with this one from Depeche Mode.
More examples of DX-7 use can be found here.