19% of Americans Using Music Subscription Services. What About Canada?
Digital Music News has brings us this chart of showing how subscription music services are being adopted in various countries.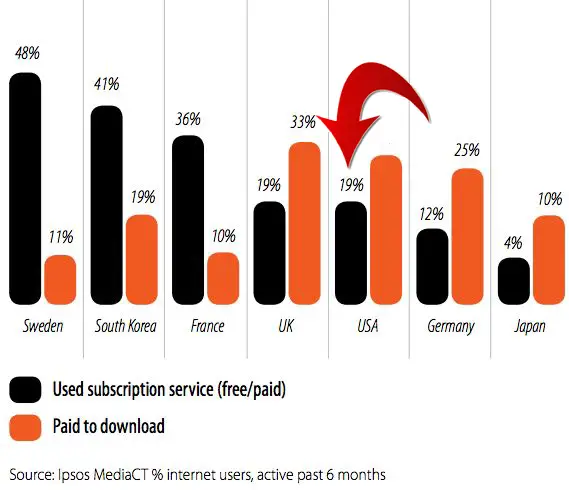 What's missing from this chart? Canada. From what I've read, subscription/streaming adoption in this country is still very low–so low that Nielsen Soundscan doesn't even report streaming stats in its weekly analysis.
Why? Could it be because we still don't have (legal) access to Spotify and Pandora, the two big media darlings in the US? Is it because of the expensive data plans we have on our mobile phones? Or is there something else. I'd really like to know.