1980 Flashback: Chuck Berry Reviews Clash, Sex Pistols, Joy Division and More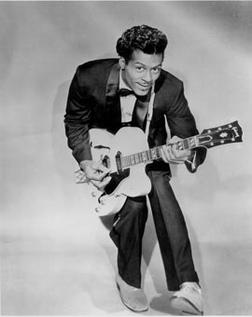 In 1980, a punk zine called Jet Lag caught up with Chuck Berry and asked for his thoughts on the new music of the day. Here's what he had to say about the Sex Pistols' "God Save the Queen."
What's this guy so angry about anyway? Guitar work and progression is like mine. Good backbeat. Can't understand most of the vocals. If you're going to be mad at least let the people know what you're mad about.
And here's his take on the Ramones' "Sheena is a Punk Rocker:"
A good little jump number. These guys remind me of myself when I first started, I only knew three chords too.
Dangerous Minds has much more from the article.