2012 SCENE Music Festival Announces First Round of Artists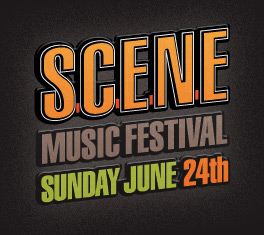 One of the best one-day festivals anywhere in Canada is SCENE in St. Catharines, Ontario. Over the 16 previous years of the event, featured acts have included Bedouin Soundclash, City and Colour, Down With Webster, The Creepshow, Saint Alvia, Alexisonfire, Jason Collett (Broken Social Scene), The Midway State, Billy Talent, Arkells, Constantines, Lights, Teenage Head, illScarlett, Cancer Bats, Attack in Black, Shad andSilverstein.
Things are set for Sunday, June 24. Confirmed so far are Said the Whale, Down With Webster, The Wooden Sky, The Planet Smashers, Counterparts and Structures. When everything is finalized, there will be more than 160 bands on the bill.
Tickets go on sale Friday for $29 advance. More details here.