2012: The Year Downloading Went Out of Fashion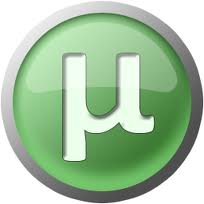 I honestly can't tell you the last time I downloaded a song I shouldn't have. It's just too much hassle, what with incomplete files, poor tagging, the occassional virus and bad bitrates–not to mention the illegality, immorality and unethical nature of it all.
Today, 100% of my music comes from buying CDs, purchasing downloads (usually iTunes), taking artists up on their offers to download certain tracks for free and streaming music services.
Spin takes a look at the general state of illegal downloading and concludes that we've turned some kind of corner. With so much instantly-available high-quality virus-free music available at extremely reasonable prices, why would anyone bother to go through the trouble of downloading stuff?
They say music formats run in 20-to-30-year cycles. CDs, cassettes, LPs, 78s, even wax cylinders all had nice long runs as the sonic medium of choice. Downloads, on the other hand, just overtook CDs as the most popular format for American music buyers last year, and here we are 12 months later, declaring that they're on life-support.
Maybe we're jumping the gun, but there's compelling evidence that at the very least their rise has slowed significantly. According to a study by the market research firm Strategy Analytics, global revenues from digital downloads were expected to grow by 8.5 percent in 2012. That's not nothing, but consider this: The same study found that revenues from streaming music services like Spotify, Rhapsody, Rdio, and MOG were expected to grow by 40 percent. Granted, streaming revenues had nowhere to go but up, and the overall market for downloads is still almost four times larger than that for streaming, but the trend line is clear.
"There is definitely a shift towards accessibility to content rather than ownership of it," says Strategy Analytics' Ed Barton. "Subscription-based streaming and ad-supported streaming are the two most likely models that are going to drive growth for the foreseeable future for online music."