Tanya Tagaq Wins 2014 Polaris Music Prize
I sort of called it.  Tanya Tagaq, the throat singer originally from Nunavut, was the winner in the 2014 Polaris Music Prize last night in Toronto. When I did my weekly call-in bit with Jen Traplin on Live 88-5/Ottawa, I guess that Tagaq had a great shot at winning because (a) her Animism album (Six Shooter Records) was very good; and (b) it was time for an album from an aboriginal artist to be recognized. I based this second reason on how close A Tribe Called Red came to taking the prize last year. There was a sense among the 200+ jury members that it was important to shout to the world how good some of these artists were.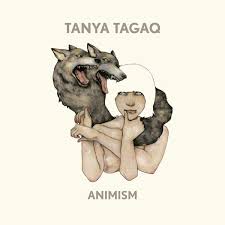 If you haven't heard Tanya's work yet, start with this track called "Uja."
[soundcloud url="https://api.soundcloud.com/tracks/144673973″ params="color=ff5500&show_artwork=false" width="100%" height="166″ iframe="true" /]
Now go out and buy the whole record. You won't regret it. The people of Brandon, Manitoba–that's where Tanya lives this days–should be very, very proud.
The sold-out Polaris Gala itself went off without a hitch. And in contrast to last year, the winner even said "Thank you."
Here's a recap of the Short List.
Reflektor – Arcade Fire
Tall Tall Shadow – Basia Bulat
Nothing Was the Same – Drake
Pull My Hair Back – Jessy Lanza
Salad Days – Mac DeMarco
In Conflict – Own Pallett
Flying Colours – Shad
Animism – Tanya Tagaq
Hot Dreams – Timber Timbre
UZU – YAMANTAKA // SONIC TITAN
Venue: The Carlu, Toronto
Performers: Basia Bulat, Jessy Lanza, Mac DeMarco, Owen Pallett, Shad and Tanya Tagaq.
Also in attendance: Members of Arcade Fire, Timber Timbre and YAMANTAKA // SONIC TITAN
The host: Comedian Jay Baruchell
Presenters: 2014 Giller Long Listed author Sean Michaels, journalists Sarah Liss, Ty Harper, Anupa Mistry and Richard Trapunski, and musicians Geoff Berner, Tasseomancy, and 2014 Short List artist Owen Pallett. All were chosen by the nominees themselves.
The prize: Tanya receives $30,000 in cash.
And how is the winner chosen? Karen Bliss wrote this article for Billboard.