2015 Was the First Year Old Records Outsold New Ones
The record industry is like a shark. It has to keep moving forward lest it sink and drown. That means it needs to keep cranking out new hit records to go along with their back catalogue of old records. And for decades, that's always been the case. Not in 2015, though. Take a look at this chart comparing American sales of new releases vs. catalogue records. And keep in mind that these figures take into account the 7 million-plus sales of Adele's 25.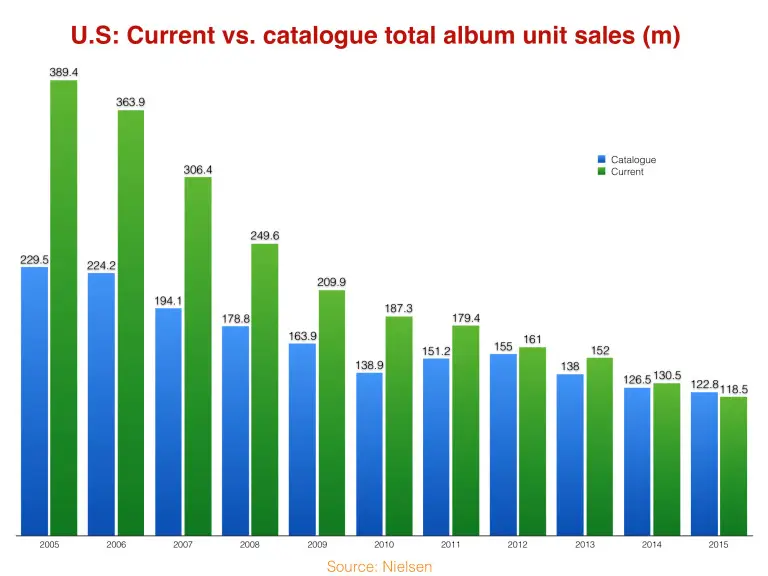 Record executives cannot be pleased with this. The question is, how is the music industry going to turn this around?  Read more about this growing crisis at MBW.