The 2018 Coachella Lineup Poster Tells You Everything You Need to Know Where Rock Stands Today
The lineup for this year's Coachella was announced yesterday, sending everyone to the poster to parse which bands are represented by which font size. But you don't need a magnifying glass to determine what Coachella is all about this year. If we look at the lineup as a snapshot of where music is at, a barometer of the American musical zeitgeist. More than ever, it's clear that rock music in all its forms has fallen below rap, hip-hop, and R&B as a driver of popular culture in the US.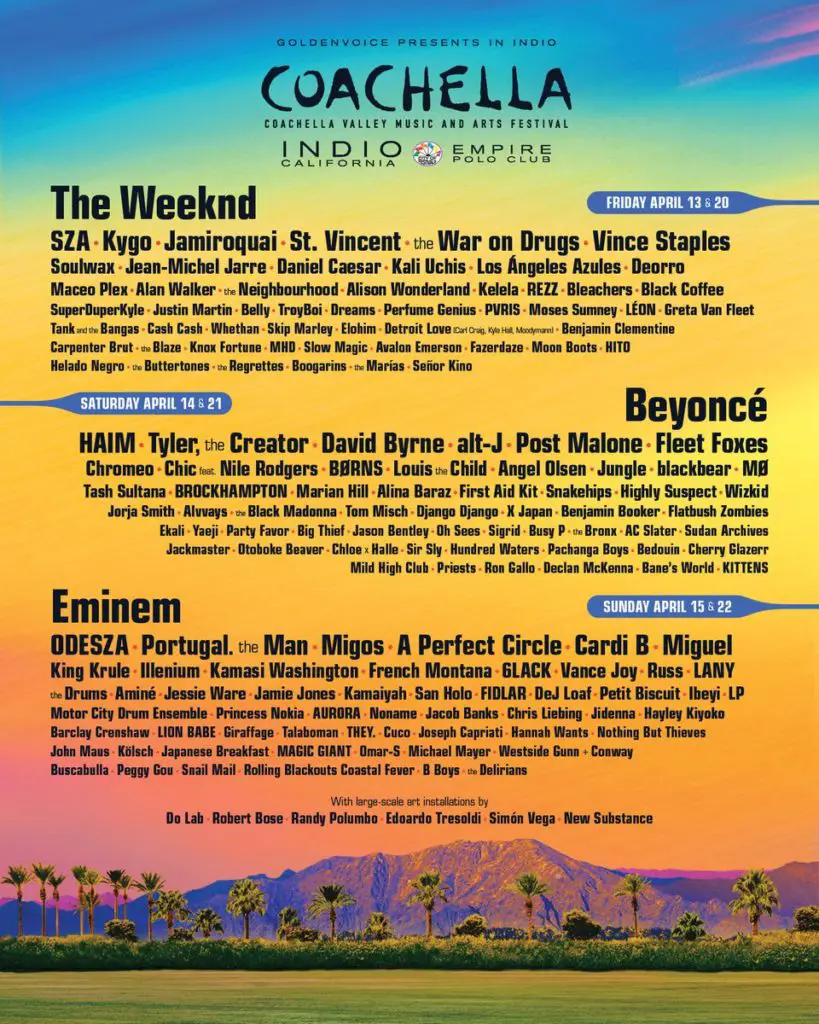 Now let's go back ten years. Notice anything different?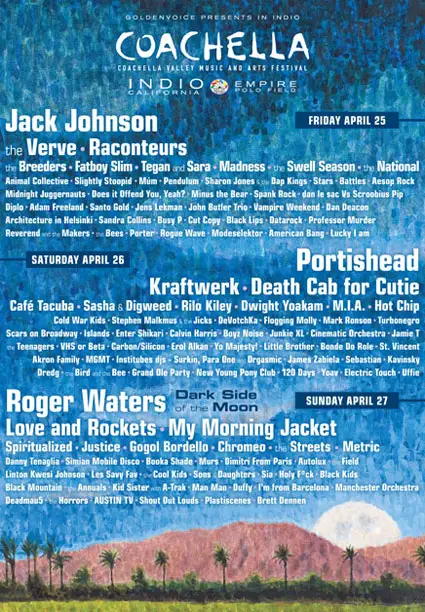 Now let's go back to the very beginning in 1999.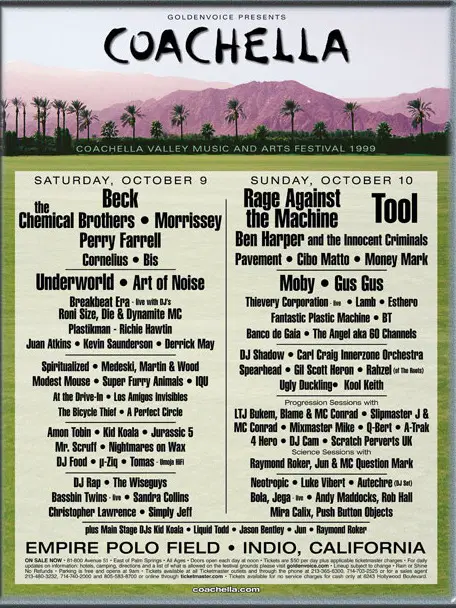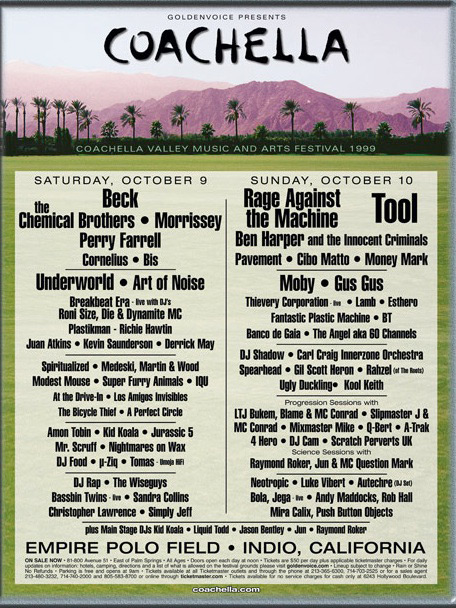 See what I mean?
If you want to dig into the history of Coachella, here's every poster published since 1999. Watch as music morphs away from the Alternative 90s to the hip-hop driven music of today. If anyone wants to create a genre analysis infographic, be my guest.
Don't get me wrong. I'm not saying that rock is dead and is going to fade away. There's plenty of rock on this year's, but you do have to read the fine print; most of the rock acts are in tiny fonts. (The situation is worse for EDM; that bubble seems to have burst).
But after dominating culture for more than 50 years, rock has definitely slipped from being the top music genre–at least in the US. The Coachella posters don't lie.
If you're a child of the 70s, 80s or 90s, I completely understand if your reaction to the 2018 post is "WHAT'S HAPPENED TO MUSIC? I DON'T KNOW ANY OF THESE NAMES!" You, my friend, are having a Generation Gap moment.