2018: Zero Hour for Radio in the Car?
I found this infographic at Dashburst.com that details the projected roadmap for technology in cars. Here's the final bit. Click on the image for the source of this prediction.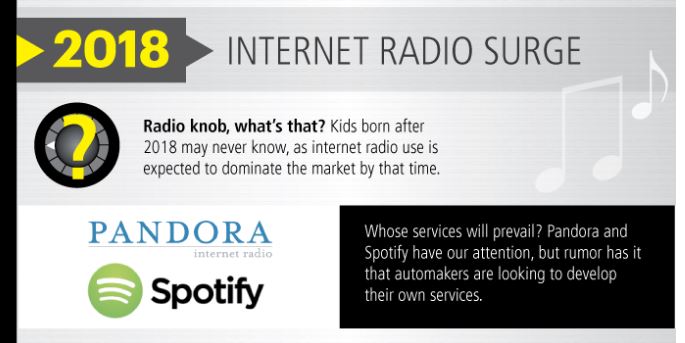 But this roadmap is still pretty ziggy-and-zaggy. The Detroit Three are all taking different routes instead of coming together on a common interface and programming language. That could delay things.
Still, radio needs to be prepared for what's coming next. AM and FM are eventually going to be superseded by IP delivery of some sort through some means. Is the industry doing enough today when it's still making buckets of money to prepare for tomorrow? I have this horrible, horrible feeling it is not.
I'm going for a drive to think about all this. Time for a driving tunes playlist that I won't be getting from my radio.