274 alt-rock artists ranked by their Spotify following.
Cameron Gordon at Completely Ignored has been crunching numbers again and has come up with a graphic that ranks artists on Spotify by the number of followers they have.
Who would have guessed that the Red Hot Chili Peppers were number one by a mile?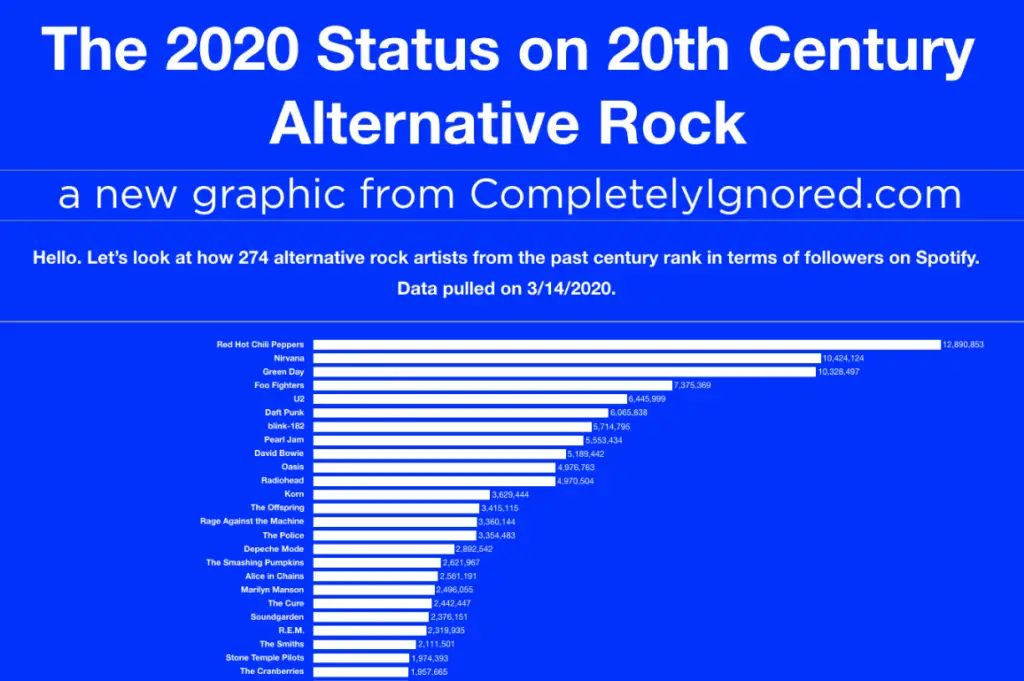 It's a BIG graphic. See the whole thing here.