3-D Visualizations of Albums
If you're a tech nerd like me, you'll know that 3-D printing is all the range. Thing of it as the kind of magical fabricator that we saw on spaceships with serial numbers like NCC-1701D.
An experimental company called Realität has figured out a way to created three dimensional representations of albums. For example, here's what the audio of Portishead's Third, er, looks like.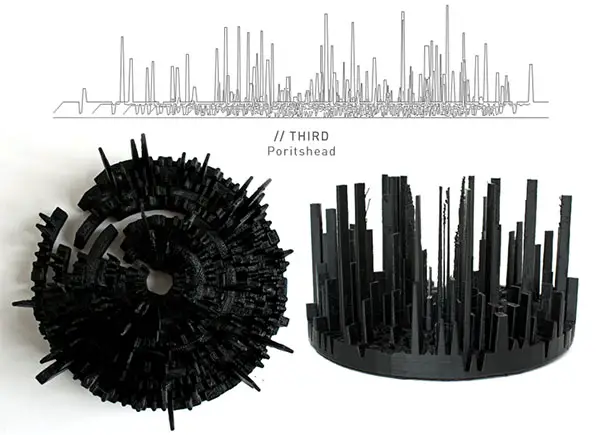 Wild, huh? Check out more of Realität's creations here. (Via Flavorwire)