It Was 30 Years Ago Today That a Tornado Ripped Through Edmonton. There's a Song About It.
It was a Friday afternoon in 1987 when the skies over Edmonton turned ominously dark. Thunderstorms were moving through and a tornado warning had been issued. By the end of the afternoon, an F-4 twister with winds reaching 420 kph had cut a kilometre-wide swath through the eastern part of the city that extended over 30 kilometres.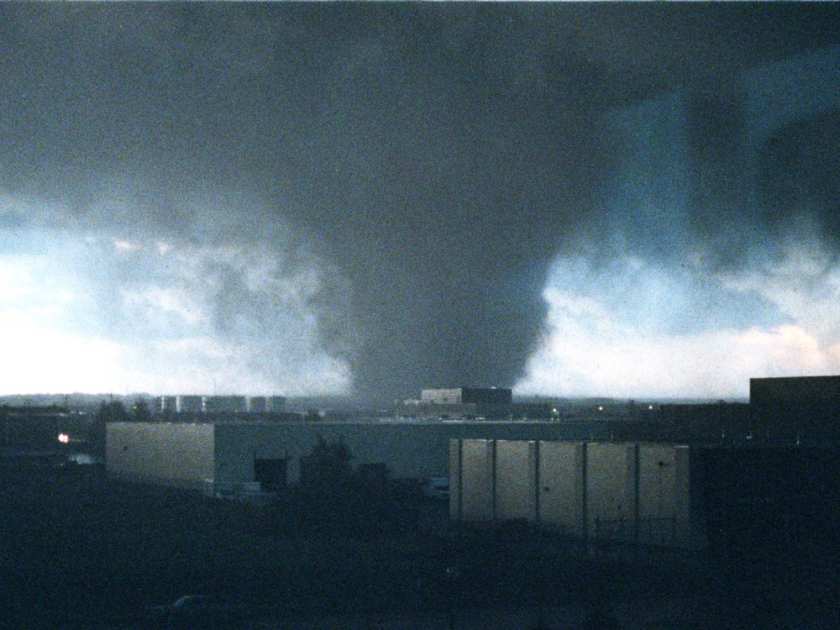 Twenty-seven people were killed and more than 300 were hurt. Property damage was somewhere north of $330 million. No wonder Edmontonians call this Black Friday.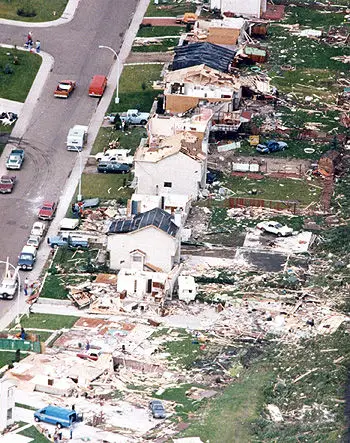 Reader Jacob notes that the Rural Alberta Advantage has a song about the event.