$309M to Dre for Beats? Wha?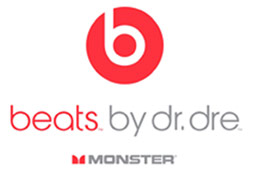 There's this much in headphones?
HTC, the Taiwan-based makers of mobile phones, has purchased 51% of Beats Electronics, the company behind the over-priced-and-not-that-good-sounding line of headphones associated with Dr. Dre and record producer Jimmy Iovine.  And it cost them $309 million.
Let me put that another way.  THREE HUNDRED AND NINE MILLION F*CKING DOLLARS!
"The HTC and Beats by Dr. Dre partnership is an opportunity for two world-class companies to redefine the smart phone industry and define the future," say Iovine.  "For Beats by Dr. Dre, this represents a critical step in our continued mission to clean up the destruction of audio caused by the digital revolution; and reengineer how sound is delivered so that the consumer feels the music the way that the artist intended."
Uh, Jim?  People are using your over-priced headphones to listen to over-compressed MP3s through the cheap audio electronics in cell phones.  No amount of overhyped headphone bumfluffery can fix that.
Beats–which, like Apple, has convinced people to buy their gear for a premium because of its focus on quality (real or perceived)–is also associated with Monster, the company which makes incredibly overpriced cables and surge protectors.
Why the hell would HTC pay such an unholy amount?  A couple of reasons:
1.  It buys HTC hipness.  Despite there being much better headphones on the market, Beats has street cred.  There's a lot to be said for having the Beats logo on HTC phones.  That may help HTC client carriers sell more phones.  
2. There's more to Beats than just headphones and licensing/branding.  There's some proprietary audio technology that's worth something.  Beats already has a deal with Hewlett Packard for use in their PCs and TouchPads.
3. Beats were all over American Idol, so there's some additional brand value there.
HTC?  Good luck with all this?