5 Reasons Why Japan's Music Industry Is Rockin'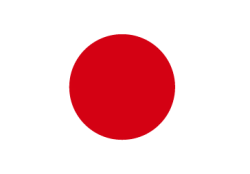 Well, for now, at least.
While the broader economy may still be in the shitter after a couple of decades of stagnation, the Japanese music market is booming. In fact, it may end up overtaking the US as the number one music market in the world by the end of this year.
In an age of downloading and piracy, how is this possible? Let's check in with Evolver:
After the IFPI dropped the bombshell (.pdf report) that Japan is catching up to the United States and could surpass it as the world's most valuable music market, people have been trying to figure out why that might be.
Japan has 41 percent as many people as the United States, according to the latest population figures. How can they spend possibly as much or more on music? One possible answer emerged on Digital Music News' comments section: that anti-piracy laws in Japan including jail time for copyright infringement are responsible for Japan's music revenue uptick.
"Japan introduced jail sentences for illegal downloaders in 2012," says an anonymous commenter. "Now, we see the consequence[s]. And they are exactly as predicted."
Just one thing: Japan didn't pass that law until June 2012 and didn't implement it until October, so we can't ascribe the whole trend to that. So, what factors are at play here? How is Japan able to make so much more money, per capita, from music, than the U.S. music industry does?
Evolver.fm asked Alan Swarts, a former VJ for MTV Japan and 17-year veteran of the company (most recently as vice-president of creative and content), to explain why this might be. His expertise is elucidating.
Read on.