5 Strange Things About the Music Market in India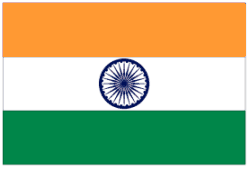 Musexpo is an international music conference just wrapping up in Los Angeles. One of the guests was Vijar Nair, who describes how strange the Indian music market is.
(1) There are 1.2 billion people in India but just one online music store for downloads–and it has trouble securing the rights to sell music like other online operations around the world.
(2) Streaming services (like Slacker, Rdio, Mediazoic, Spotify, Deezer, etc.) don't really exist.
As a result of points (1) and (2), there's rampant piracy throughout the country. The legal market just doesn't serve the wants and needs of the market.
(3) People call a number on their cell phones to listen to a radio station. As bizarre as that sounds, it's really, really common across India.
(4) Ringback tones (when you call someone's cell, you get a song) are so popular that they make more four times more money than every other part of the Indian music market.
(5) India is so big that if your product atttracts a million listeners, it's considered a failure.