50 years ago, people began insisting that Paul McCartney was, in fact, dead. Here's the story of the Paul-is-dead conspiracy.
Because 1969 was such an eventful year, a lot of 50th anniversary commemorations are happening, including the last months of The Beatles.
One of the goofier stories from Beatles history is the great Paul-is-Dead conspiracy which alleged that Macca died in a car crash in 1966 and replaced by an impostor named Billy Shears. Everything we've been told since '66 has been a lie.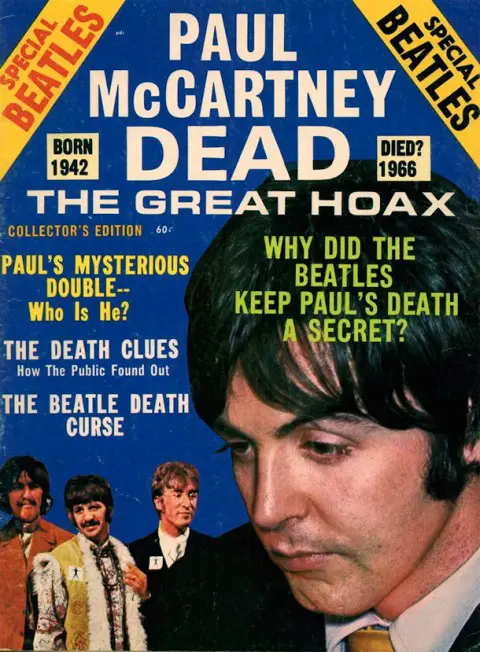 Some of the earlier source material came from the Times-Delphic student newspaper at Drake University in a 1969 story entitled "Is Beatle Paul McCartney Dead?"
Those stories were amplified by a Detroit radio dude named Russ Gibb.
Gibb hammered away at the "conspiracy," fueling the fire with the tinfoil hat crowd. (Gibb died earlier this year at the age of 87.)
Open Culture goes deep into the whole thing here. I highly recommend giving it a read. If you have time, these videos explain even more. (Via Open Culture.)