Last week we dealt with questions about the various musical "stuff" you love, whether band, voice, lyric or item. This week I'm going in a different direction. Each day I'll share an important musical moment from my life. Moments that changed things in some way for me. I hope this will inspire you to share some of your 'moments' too.
1977 turned out to be a big year in my musical life. It was the year that sent me on a journey. Not a trip but what you might call a spiritual pursuit of something I have loved my whole life. Music. Today will deal with one of moments.
You have to picture this. It's Christmas. Half my family is Jewish. My aunt and uncle and their kids moved to Israel when my cousins were around high school age. So my dad was not Jewish but his brother was (similarly my grandfather on that side was Jewish and my grandmother was German and not Jewish). In 1977 I was 15. Christmas was at our house and my uncle and family often joined us for Christmas dinner and did so again this particular year.
The present that changed me was not mine but my sister's, who would have been 19 at the time. The present she received? Talking Heads '77.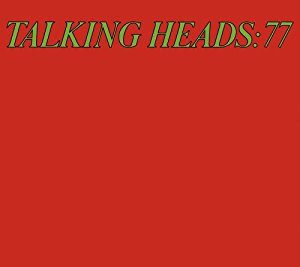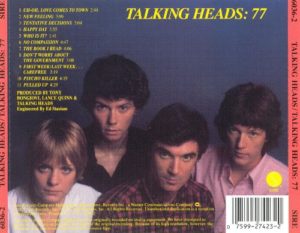 I don't recall if I heard any of their music from the album before that. I don't believe so. My uncle was curious about this oddly coloured album. So he took it from her and pulled out the insert and proceeded to read some of the lyrics. The song he chose? "Psychokiller", naturally. Now bear in mind, my uncle was Dutch by birth but his years of Jewish living had given him what many of us would call a traditional Jewish accent. So imagine this lyric read in that style:
Psycho Killer
Qu'est-ce que c'est
Fa-fa-fa-fa-fa-fa-fa-fa-fa-far better
Run run run run run run run away oh oh
Psycho Killer
Qu'est-ce que c'est
Fa-fa-fa-fa-fa-fa-fa-fa-fa-far better
Run, run, run, run, run, run, run, away oh oh oh
Yeah yeah yeah yeah!
We were rolling on the floor, laughing, with tears streaming. It was hysterical!
From there, I would play that album as much as I could. It was different. So interesting. It really blew my mind. It opened the door, and more importantly my mind, to explore the new and the different. New Wave became the centre of musical life for years to come (along with punk and more). That album set the stage for me. My life changed.
So? What about you? Is there an album that set you on a new path?