7 Days, 7 Questions: Day 1
Let's explore some of this passion we have for music. All this week I'll b asking some questions, sharing my thoughts and, hopefully, hearing from you!
If you could pick one band, past or present, that you could be a member of, which would it be and why?
Bonus marks for explaining what your position in the band would be (you wouldn't be replacing anyone, just one more band mate).
For me, U2 has historically been my favourite band over time. Not necessarily in the moment but overall that's who I'd go with.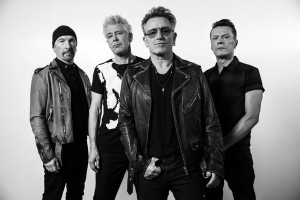 It has something to do with both the music, the lyrics and the personalities within the band that attracts me. Their music has moved me at times, brought out passion for the world and even pissed me off royally. They aren't a band I have blind passion for but they do hit me on all sides of the equation.
As for position, that's tough. I had no exposure to learning music growing up. I can't sing to save my life, sadly (my wife can confirm). That said, I do love to write so I think I'd have to go with co-lyricist with Bono. I think we'd have some grand arguments!
So how about you?