7 Days, 7 Questions: Day 5
Let's explore some of this passion we have for music. All this week I'll be asking some questions, sharing my thoughts and, hopefully, hearing from you!
What piece of music did you own (album, single, vinyl, cd or any other media) that you no longer have that you wish you still had? I think that made sense! Your feelings of loss can be memory or collectibility or whatever! I can only post the single here because, for the life of me, I cannot find a picture of the packaging I had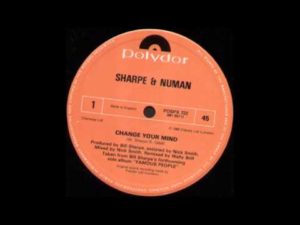 I'm sure most of you know or knew Gary Numan (he of "Cars" fame). I still follow him and he's still making amazing music. This particular song was a collaboration with Bill Sharpe. This 12″ single called "Change Your Mind" was something I cherished and would pull out to surprise the odd music aficionado who would cross paths. I still love the song. It was something that got radio play but for whatever reason stuck to me. When I lost the last of vinyl in a basement flood, I was devastated.
So how about you?