90s-Themed Music Cruise Cancelled
This cruise was supposed to leave Miami on October 18.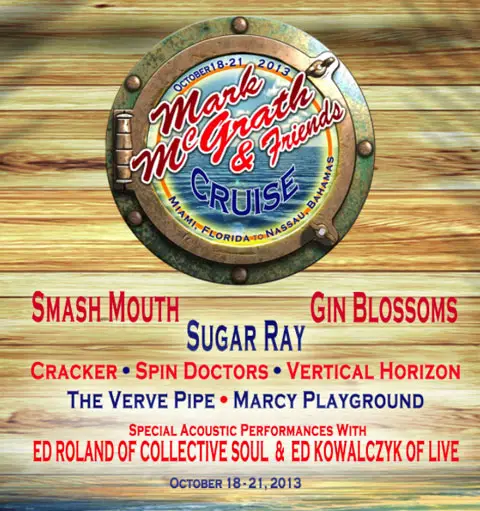 Well, it's not. It's been cancelled. No formal explanation has been offered (other than sales must be slow,), but Mark McGrath tweeted that Carnival's infamous "poop cruise" did them no favours. More at The Hollywood Reporter.