A Batman Buckle Speaker to Blast Out Your Theme Song
Ever wanted to announce your presence with a theme song?  This should do it.  And yes, although this is something for your ultility belt, you don't necessarily have to use the Batman theme. You can upload and use anything you want.
However, the manufacturer will not be held responsible for people beating you senseless.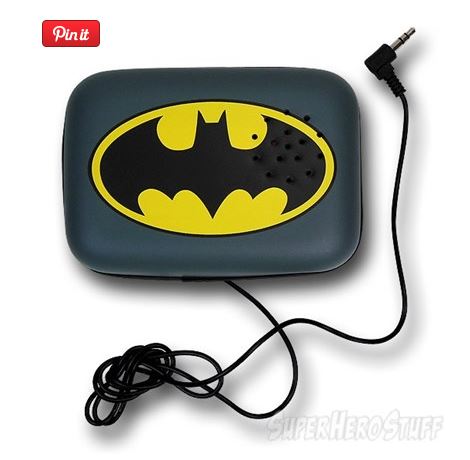 (Via Coolest Gadgets)