A Brief History of British Music Magazines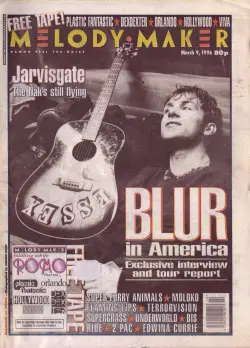 With the impending death of The Word next month, there's more lamentations about the slow decline of the British music media. It's not all that dire, really, but when you compare to the way things used to be, you can see why some people are concerned.
Here's an excellent history of British music magazines from Sounds, Smash Hits and Melody Maker (all RIP) to Q and Mojo.
In the Seventies, music aficionados eagerly awaited the NME, Melody Maker and Sounds for their weekly fix of news and features. Sounds, the "inkiest" of the lot – the newsprint left your fingers black – is best remembered for its championing of progressive rock, heavy metal and punk and for launching Kerrang! as a one-off supplement in 1981 – it's still going as a weekly.

Sounds folded in 1991, nine years before the Maker, whose ads helped many a budding musician find the ideal bandmates. When Nick Logan quit as NME editor in 1978, he created two magazines that defined the big, brash and flamboyant music of the Eighties: the teen-pop title Smash Hits, and the fashion bible The Face, which ended in 2004, two years before Smash Hits. Neville Brody's groundbreaking graphics and typography mean The Face is now in the permanent collection of the Design Museum in London.