A Broadcasters' Guide to the Car Dashboard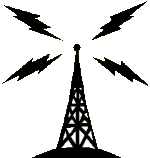 Yes, it's me again, the guy wailing about the connected car and what it means for the future of terrestrial radio. And I'm going to keep waiting until ever single person in the industry wakes up to what's heading towards they like a mass-extinction asteroid. I'm determined to do whatever I can to help radio–an industry I've given more than three decades of my life to–survive.
Radio consultant Mike Henry of Paragon Media wrote this. Read, radio people.
One of the bigger announcements coming out of CES last week was the announcement by the Ford Motor Company that they have opened up their dashboard to app developers everywhere who want to enable their apps for in-vehicle use. Not just news for radio broadcasters, the newly announced Ford Developer Program was named CES' "Best in Automotive" by Engadget. Now, Ford's Developer Program opens up their dashboard for any broadcaster or app developer to achieve in-vehicle connectivity. Broadcasters can find the link to apply here: developer.ford.com.
Over 1000 developers have signed up in the first three days the Ford link was open. In addition to your ability to interface directly with Ford via the link above, the very first authorized development partner on the developer site is JacApps, so Ford is also giving you this resource if you'd rather go that route.
Ford's Scott Burnell, Global Lead for Business Development & Partner Management had this advice for radio broadcasters: "Go to the link and create a profile for yourself. You'll see the program overview, what we're looking for, what it requires to work with us, and what is appropriate content. In addition to your current radio app, Ford invites innovation. Broadcasters can now create new applications for the vehicle based on these new resources that allow for innovation."
Burnell also clarifies how your radio app appears on the car dashboard. "We don't actually put the apps in the car dashboard. Your station app is still running on the user's smart phone device. Ford simply locks out the user's device screen and then we extend command and control from the application running on the mobile device to the vehicle controls such as voice command, steering wheel buttons and radio buttons. This takes the device out of the hand of the driver in the vehicle, keeping drivers' eyes on the road and hands on the wheel."
The message from Ford is loud and clear. They hope broadcasters will embrace technology and own their listeners on this new platform. Listeners and car drivers both use technology and radio, so this is a beautiful marriage of radio and vehicle that is very natural. Broadcasters need to first embrace the shift in radio listening via streaming and mobile apps, but then this is a way to keep listeners listening in a responsible way in the vehicle.