A caricature self-portrait of Kurt Cobain just sold for US$300,000
Remember the story of the Singaporean journalist who got Kurt Cobain to scribble her a self-portrait back in 1991? That caricature went up for auction over the weekend. It was expected to fetch about US$10,000. Instead, it got US$281,250.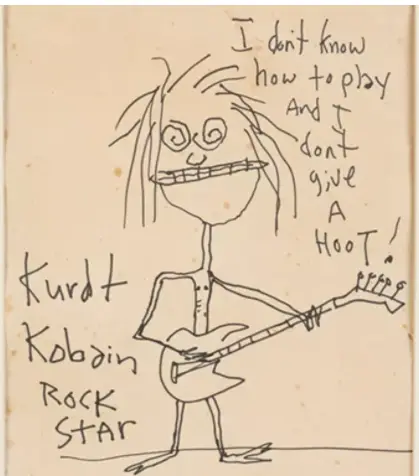 Kurt memorabilia is hot:
His famous cardigan sold for US$319,000
Six strands of his hair recently sold for US$14,145
The guitar he used for Nirvana's MTV Unplugged performance sold for US$6 million (the highest ever paid for a guitar, by the way).
More on this recent auction at Juliens can be found here.