A check on Ottawa Bluesfest, part 2
This year's Ottawa Bluesfest was an all-Canadian festival due to pandemic restrictions; the opening night showcasing alt-rock artists. There was rain on and off all day, and the forecast for the show looked menacing. But as it got underway the rain was holding off, for now.
The show started with alt-folk singer Lauryn Macfarlane. She originally hails from Peterborough but moved to Montreal a few years ago to take advantage of its impressive music scene. Her songwriting and beautiful vocals are reminiscent of LP. Lauryn played all original material except for one cover of "I Want To Hold Your Hand" which she dressed up in her own personal flair. It was a great start to the evening!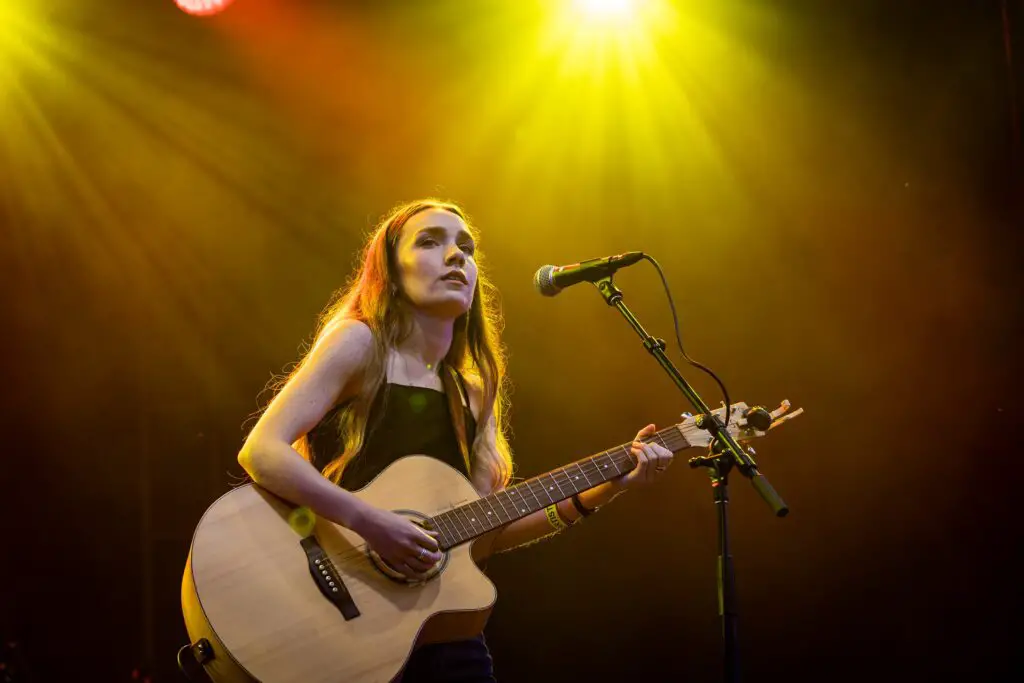 After a short break, next up was Aysanabee. Originally from the far north community of Sandy Lake, and then Thunder Bay, Aysanabee moved to Toronto to pursue his artistic dreams. There were a couple of periods of drizzle during Aysanabee's set, but nothing to deter the growing crowd. The audience was struck by Aysanabee's booming baritone that filled the field and his intricate guitar work. He had everyone singing along to his upcoming single "The Ember." (Read his interview here.)
Canadian alt-rock stalwarts Tokyo Police Club hit the stage running, literally, and didn't slow down at all for the next hour. And pretty much everyone in attendance was dancing along to all their hits like "Favourite Colour", "Bambi", "Your English Is Good", and many others. And even when the rain picked up towards the end of their set, TPC didn't slow down at all. The band was all smiles, thrilled to be playing live music again.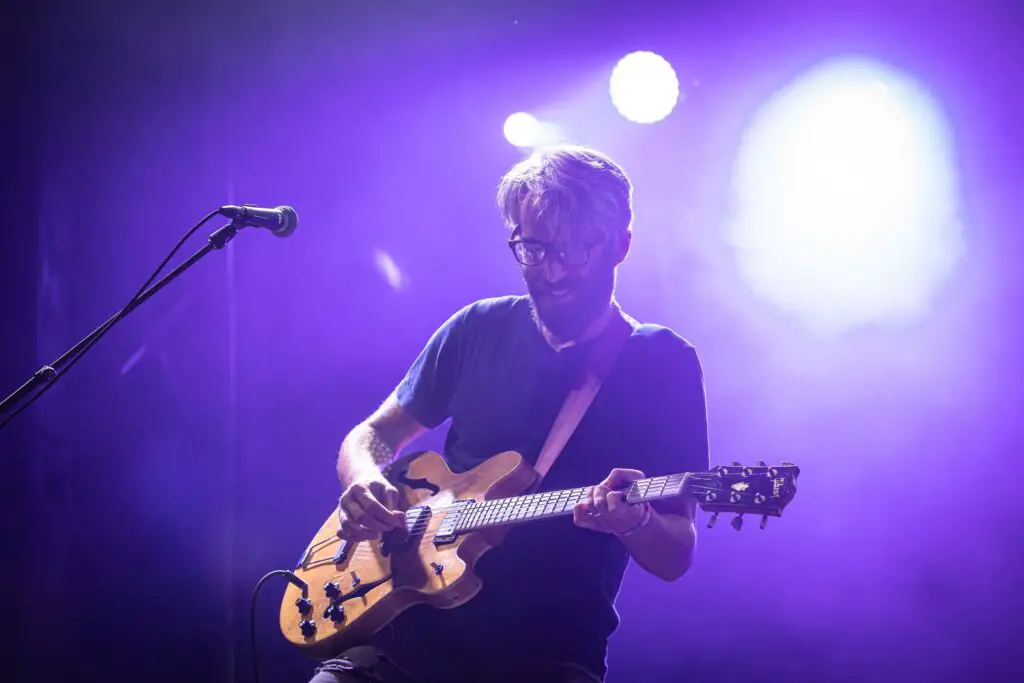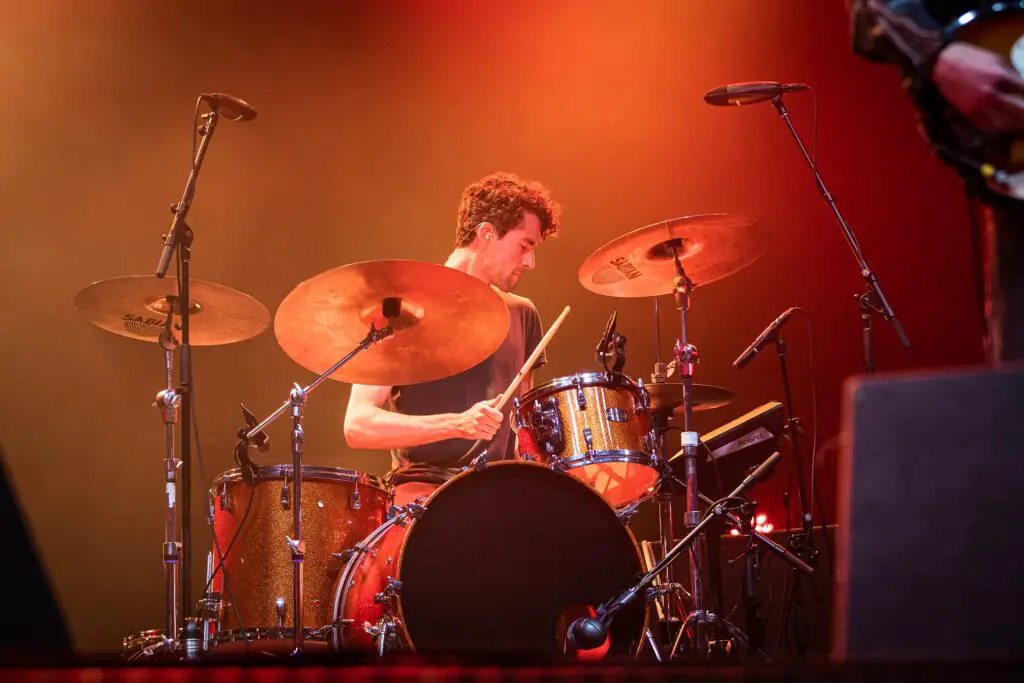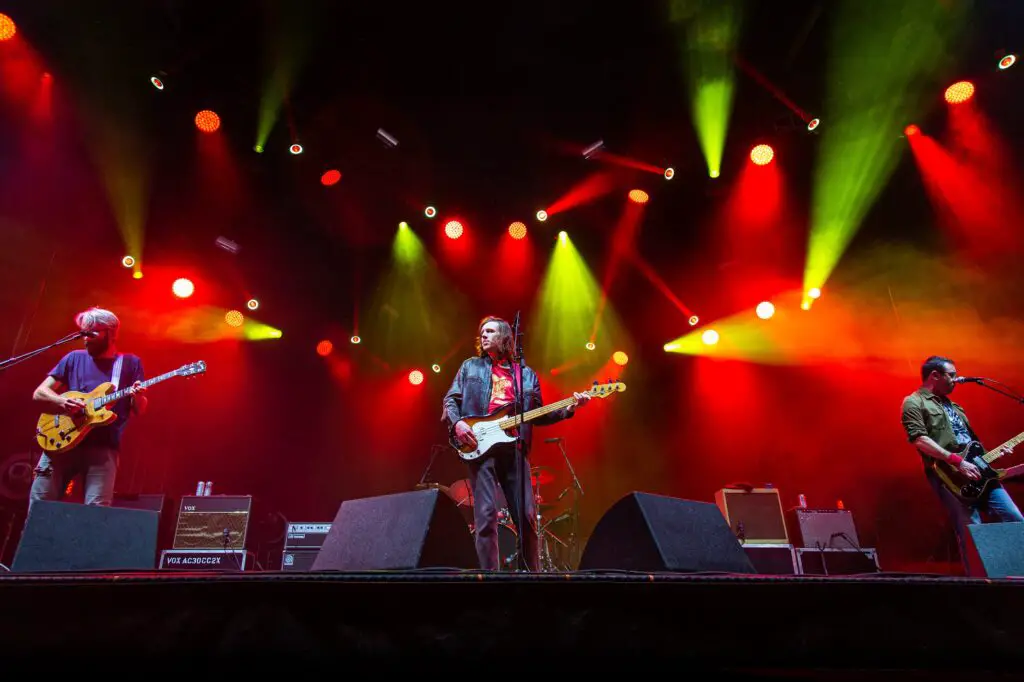 The evening closed out with Half Moon Run And right from the beginning of their set mother nature was conspiring against them. Not only had the rain turned into a deluge, but the wind was also blowing it right into the stage.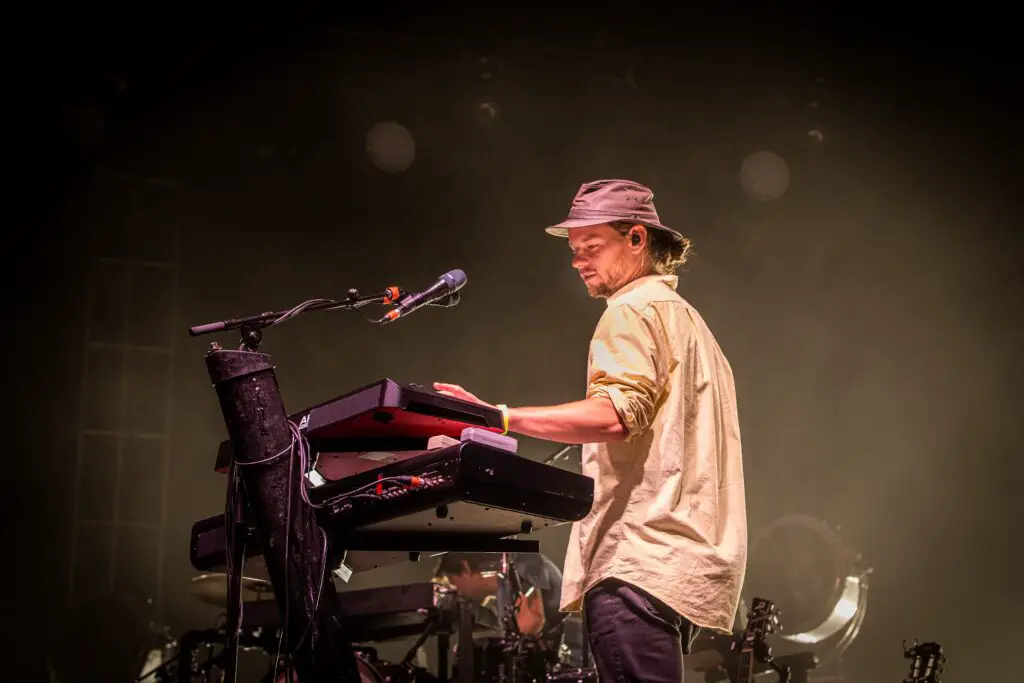 After the first song the festival management recommended postponing the show until the rain let up; however, Devon said "Fu*k that! We've waited 18 months to play live we aren't letting some rain stop us!", much to the thrill of the crowd. So while the stage crew threw plastic tarps over the instruments and pedals the band played on, and on, and on. There is something about inclement weather and an exuberant festival crowd that forms a special bond.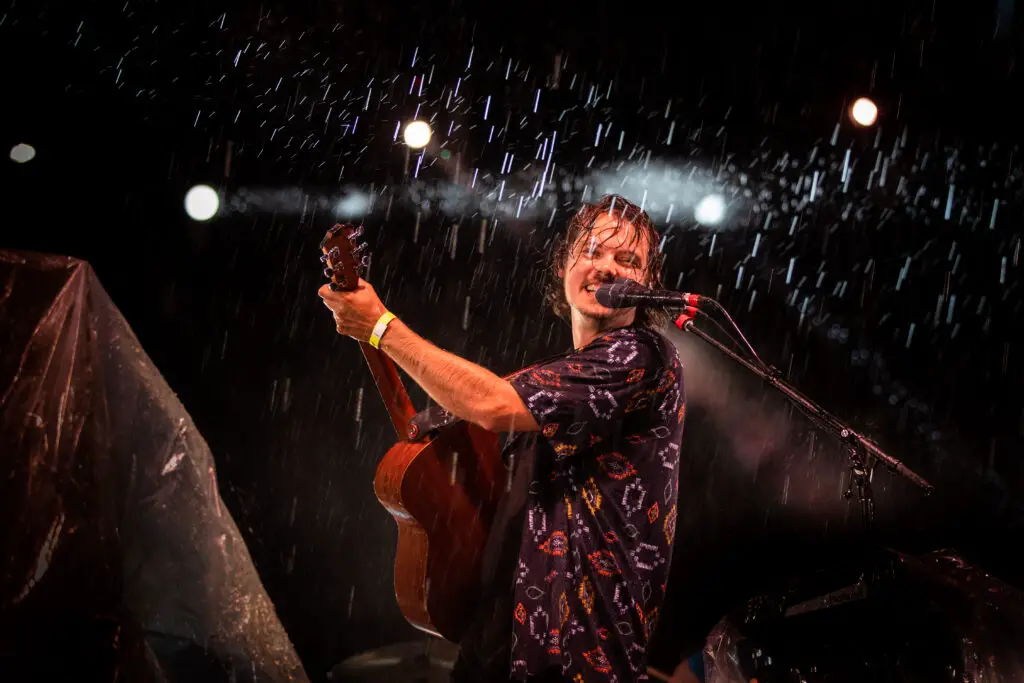 The Ottawa festival-goers can't wait for the return of Bluesfest next July!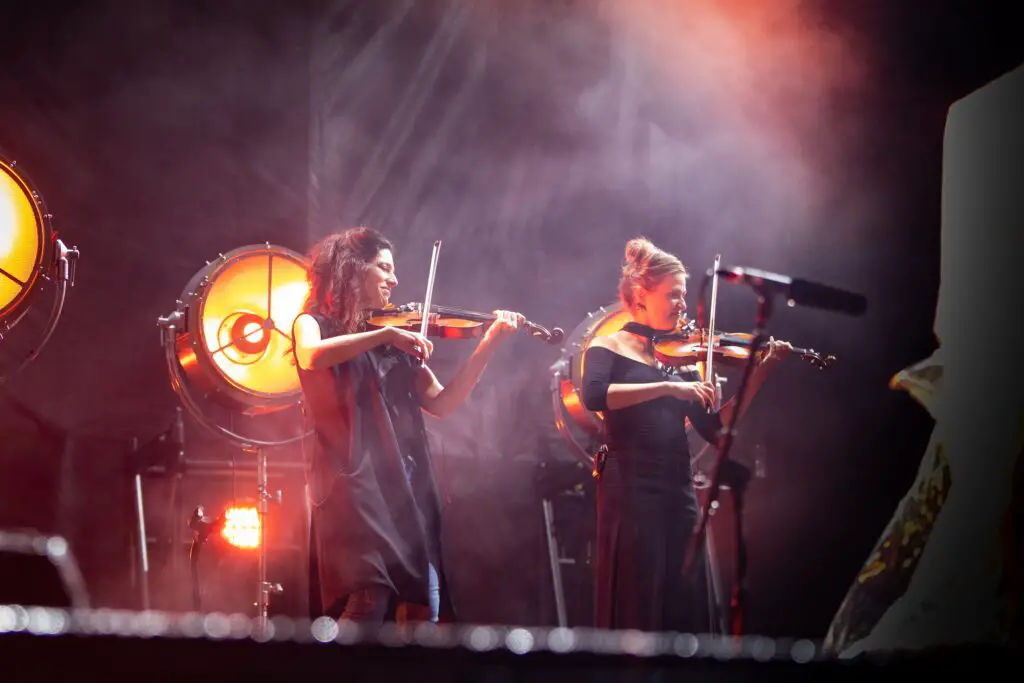 Lauryn Macfarlane – vocals, acoustic guitar
Aysanabee – vocals, acoustic guitar
Tokyo Police Club:
Dave Monks: lead vocals, bass
Graham Wright: guitar, keyboards, backing vocals
Josh Hook: guitar, backing vocals
Greg Alsop: drums
Half Moon Run:
Devon Portielje – lead vocals, guitar, keyboard, percussion
Conner Molander – guitar, keyboards, backing vocals
Dylan Phillips – drums, backing vocals