A Clue to Freddie Mercury's Unknown Final Resting Place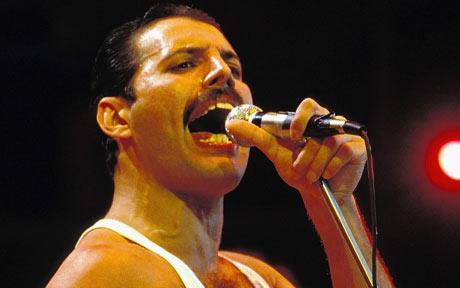 After Freddie Mercury died on November 24, 1991, he was given a funeral presided over by a Zoroastrian priest three days later. Only about 35 people attended. Once it was over, his body was cremated at Kensal Green Cemetery in West London. The only person who knows where his ashes are is former partner, Mary Austin.
But now a clue has emerged. A memorial plaque has been found in that cemetery with the inscription "In Loving Memory of Farrokh Bulsara." That was Freddie's birth name.
The plaque also reads in French "Pour Etre Toujours Pres De Toi Avec Tout Mon Amour" ( "So I Can Always Be Close To You With All My Love.") There's also a single letter marking: "M." Mary Austin? Mary still lives in Freddie's home, having inherited it from him.
So has the mystery been solved? Not really. There are competing theories. Read more at the Telegraph.