A concert is being planned along the DMZ between the two Koreas. This is a good sign, yes?
A couple of years ago, I had a chance to visit the DMZ in Panmunjeom along the border between North and South Korea. It's a freaky place, the most heavily-armed border anywhere in the world. Part of the tour took us inside the Peace Hut, one of the blue buildings that straddle the border. By walking around to the north side of the conference table in the exact centre of the room, ended up about three metres inside North Korea.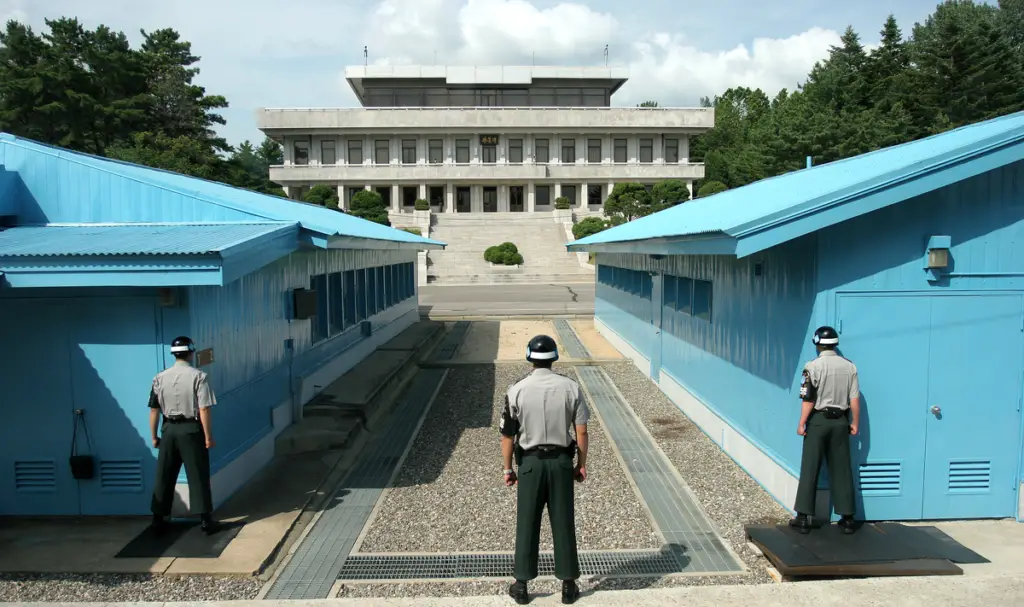 If Kim Jong-Un is serious about denuclearization, the DMZ could become a lot less freaky. But a group of musicians can't wait for the Korean War to officially come to an end. They plan to stage a music festival along the border.
According to Digital Music News, a bunch of acts from South Korean, North Korea, Japan, Palestine(!!!), Taiwan and even the UK have pledged to participate.
No, the gig won't be held within the actual DMZ–too complicated politically, too complex logistically, and, crucially, too many landmines. And no, North Koreans probably won't be able to attended. But I'm guessing they'll be able to hear it.
The dates for the free festival are set for June 21-24.