A couple of things to make you laugh during these anxious times
Although things are pretty dire right now, we still need to lighten up every once in a while for the good of our mental health. Here are a couple of things that should make you laugh for at least a few seconds.
1. Don't blame Satan for this
He has a point.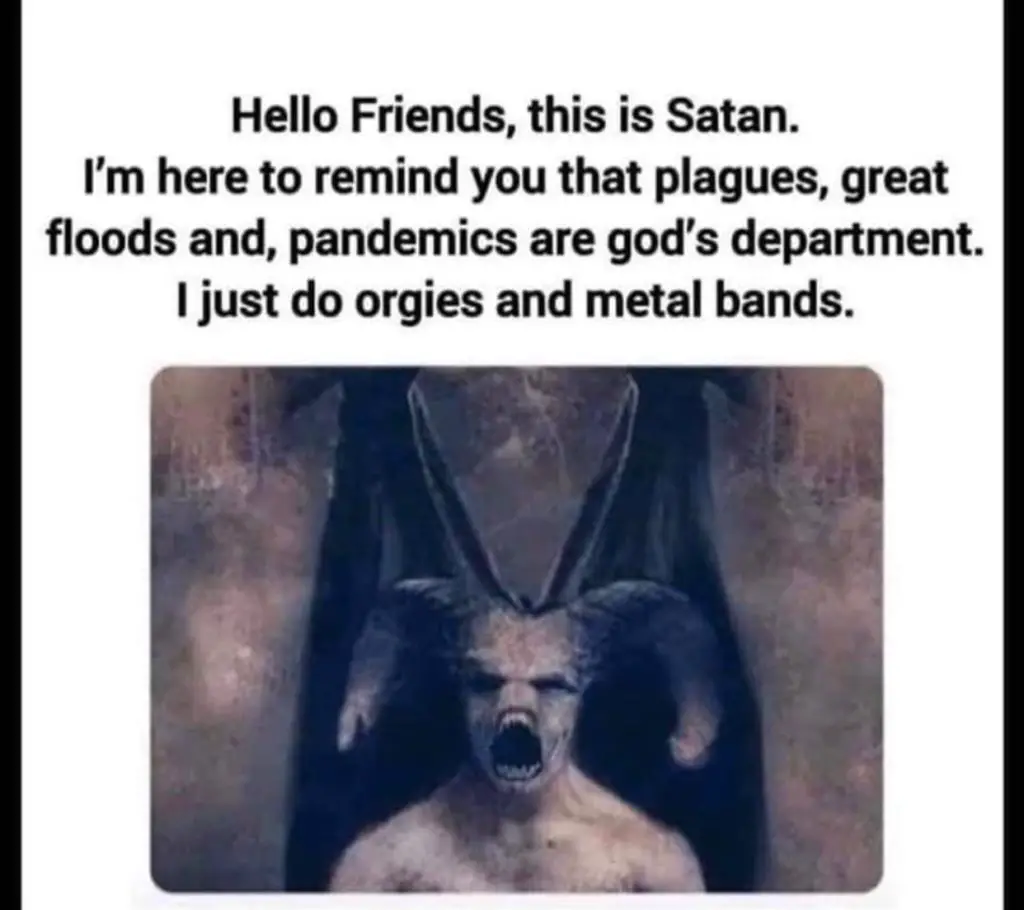 2. And maybe the Australians have the solution
There is a music angle to this. Just wait for it.