A Different Sort of Musical Artwork
When artist Erika Iris Simmons sees a piece of music written down, she sees something that we don't. Fortunately, she can express her vision in a unique way. Simmons actually cuts out the musical notes and pastes them back together to form things like this.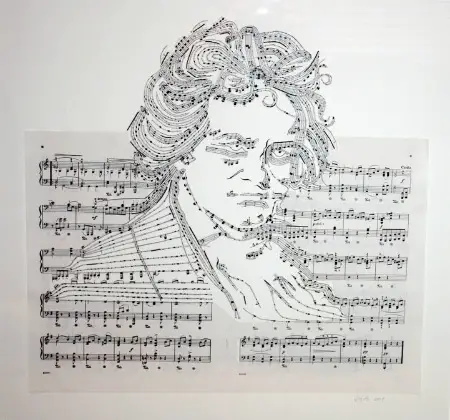 She also does some amazing things with audio tape and strips of film stock. Very cool!