A Digital Solution for All Those Old Cassettes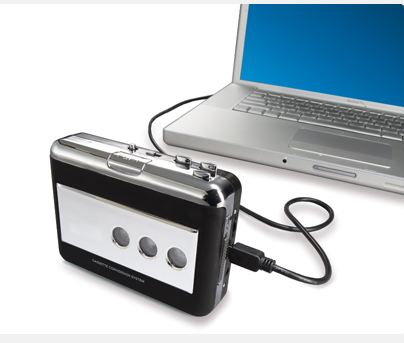 In my basement are racks of old cassettes: first indie releases from bands that went on to bigger things; bootlegs; recordings made off the radio; cherished mixtapes; and assorted pre-recorded tapes that never made it to CD.
I haven't played them for years. I do have a cassette machine set up in my studio, but I can't be arsed to do the real-time digitization.
But if you have the time, you no longer need a studio. The Cassette Tape Converter plugs directly into the USB port on your computer and allows you to transfer those cassettes to MP3 with ease. Yes, you still have to do everything in real time, but at least you'll save these recording from disappearing in wisps of oxide dust.