A Disease Called "Retromania"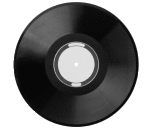 [This appeared as my column in the Metro papers last Friday.  I didn't get around to posting it because I was on the road with William Shatner and the WiFi on the tour bus was, well, spotty.  Sorry about that. – AC]
I'm working my way through Retromania by Simon Reynolds, a book that explores why we seem so fascinated with fetishizing music of the recent past.
"Retro" can be loosely defined as "everything old is new again."  Anything can be retro:  fashion, art, advertising, movies, TV and, of course, music.
Reynolds points out that for the first time in human history, we've never been this obsessed with our own immediate past.  Retro isn't some antiquarian pursuit.  We're nostalgic for things within recent living memory.