A Freaky David Bowie Coincidence
Back in the 1970s, Marc Bolan of T.Rex had a show on Britain's Granada Television called Marc. On the very last show–recorded two days before he died in a car accident–his special guest was David Bowie. To separate segments of the show, the producers used cheesy animated interstitials. Here's a screen grab.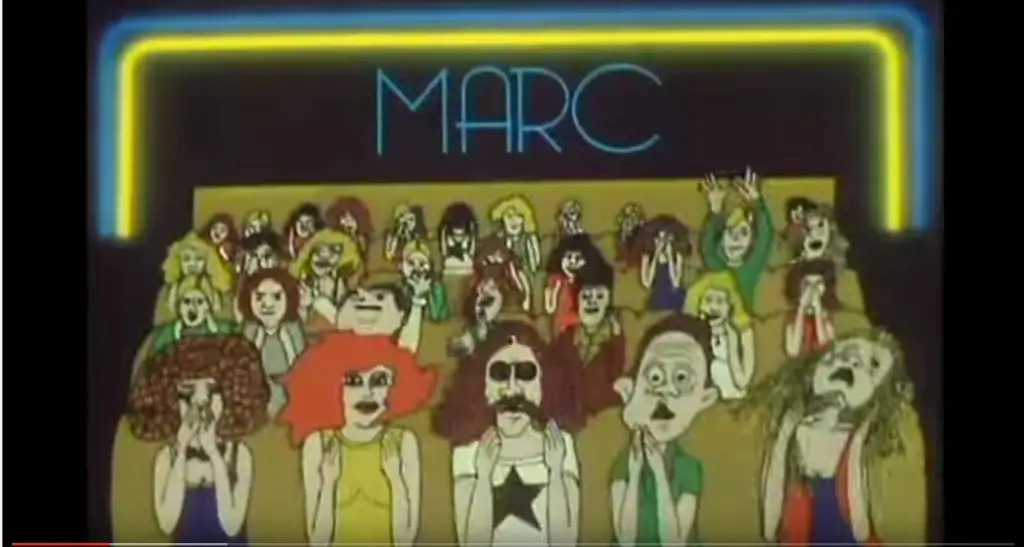 Let's have a closer look at the dude in the middle of the front row.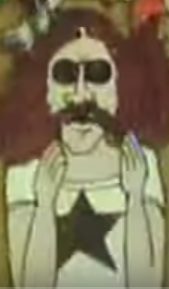 A black star displayed just two days before Marc Bolan died. Blackstar was released two days before Bowie died. Cue the eerie music. Thanks to Susan for keeping me awake at night.
You should watch the entire show. Billy Idol turns up before Bowie sings a brilliant version of "Heroes."