If you're into Goth culture, your favourite colour is black–at least until something darker comes along.
If you find mealtime annoying because of all those colourful foodstuffs on your plate, then maybe you might want to petition your local Burger King to import the Kuro Burger from Japan.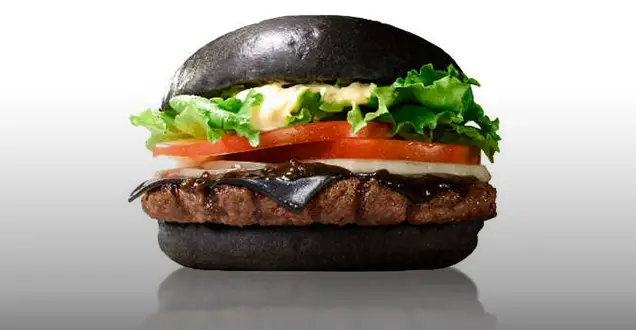 There's a range of Kuro Burgers in Japan, all of which feature black buns, a black sauce, and black cheese. Both the cheese and the buns are coloured using a smoking process using bamboo charcoal. To achieve a proper black sauce, squid ink is used. And the beef? It's made darker with black pepper.
If you're a little conflicted about your Goth-ness, you can head to Taiwan for the heibai liangdao tongch, two-fer featuring a black burger and a white one/
Like the Kuro Burger, the bun of the black one is coloured with squid ink. It also comes with truffle sauce. And in case you're wondering the black burger comes with two beef patties while the white one features fried chicken.