A Headstones report from Buffalo (concert review with photos)
[A contribution from Western New York correspondent Corey Walter. – AC]
The Headstones are back in business!
That opening message was made very loud and clear by lead singer Hugh Dillon at the beginning of both sold-out concerts this past weekend in Buffalo New York. The audience, a range of generations from baby boomers down through to Gen Z, experienced an old-school in your face rock concert that left no attendee disappointed.
The setlist featured several songs off the new album Flight Risk, but the band also included classics from their entire discography, going all the way back to their first album. One of the unknown and exciting things that happen during these types of live shows, is that the band will work in a verse or two of different classic rock songs in a medley formation with one or two of their originals at different points throughout the night.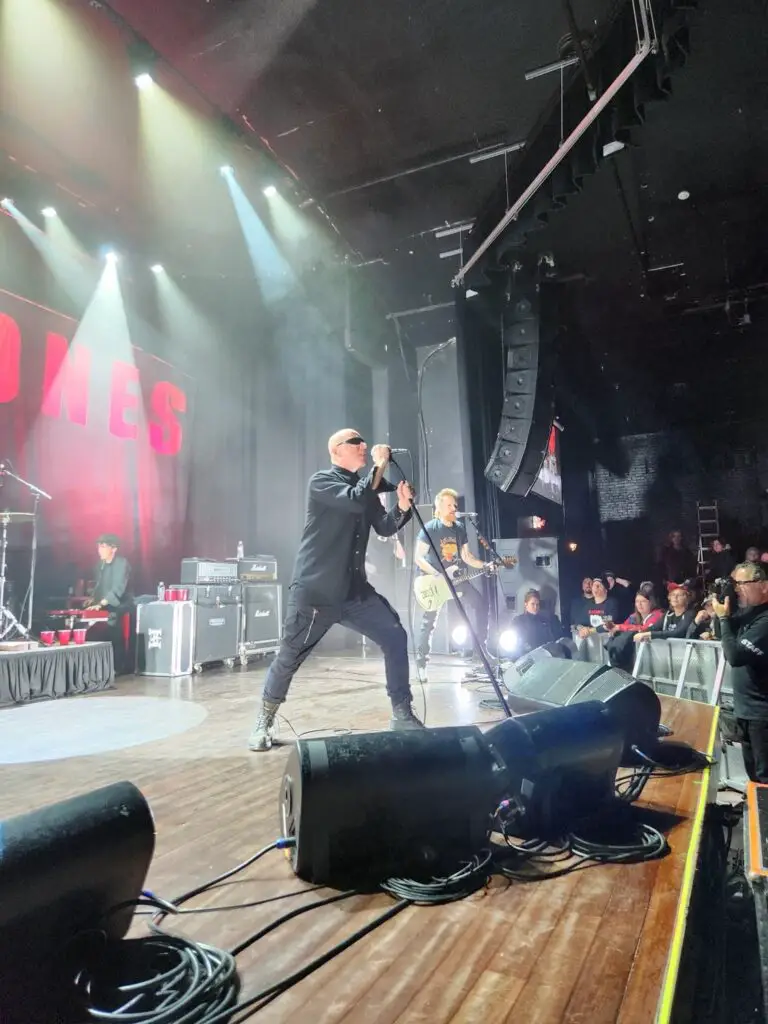 The band members expressed their thanks for Buffalo supporting them for the last 30 years. Buffalo is one of the rare United States cities that gets the pleasure of hosting the Headstones on a regular basis.
Various Buffalo venues (including the Nickel and the Showplace) have played host to the headstones during the 30 year period.
If you've never seen a Headstones concert, and you're a fan of rock 'n' roll of any form, you owe it to yourself to go see them.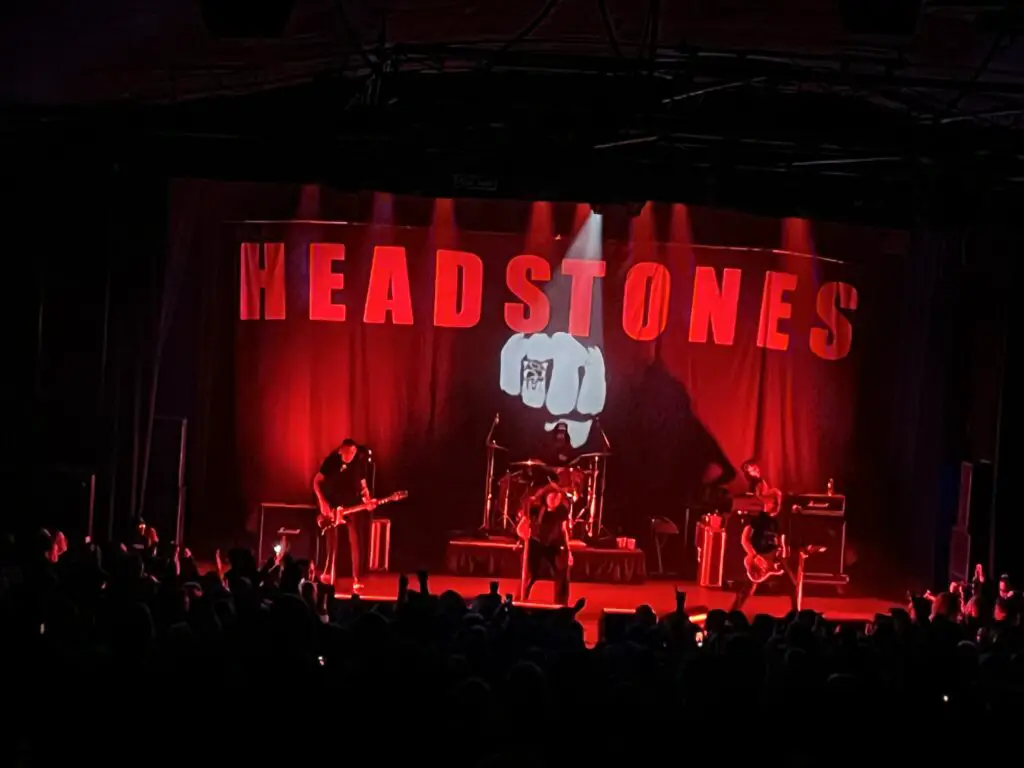 There are three main points to pay attention to if you see them. First is lead singer, Hugh Dillion. He will immediately grab your attention the moment he steps on stage, and during the show, he has a unique way to move around the venue, while singing, and interacting with members of the audience.
Item 2 is the pure musical excellence of the band members, every one of these musicians is top-notch, and their shows are rehearsed and executed perfectly.
Finally, is the energy in the audience. Once you're a headstones fan, you are welcomed into a family of rock 'n' roll fanatics from all walks of life that leaves you at the end of the night, with an amazing feeling of how good music, makes you feel great!🎬