A Kurt Cobain self-portrait is going up for auction. And it won't go cheap.
Back in 1992, Kurt Cobain dashed off a quick self-portrait for a Singapore photographer named Jacque Chong. It looked like this.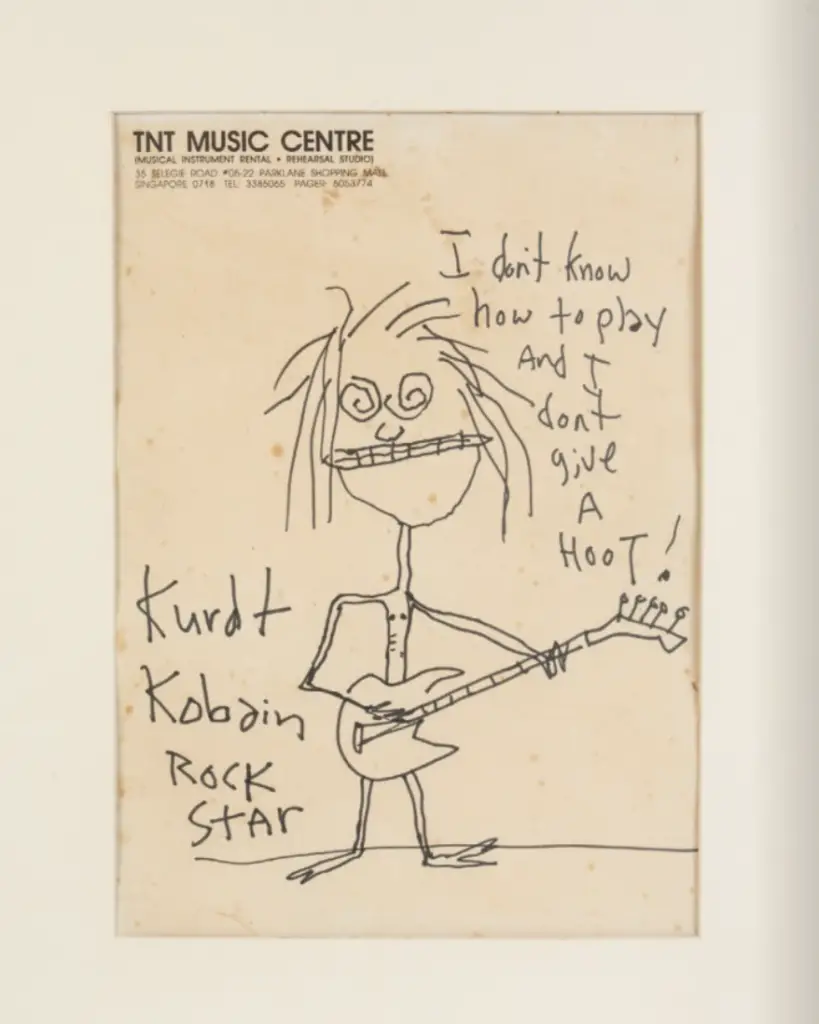 Chances are that when an auction happens on June 21 it'll sell for US$20,000.
Kurt/Nirvana stuff is now commanding insanely high prices. The catalogue for this auction also features:
A signed 1992 tour Australian poster, US$50,000
A signed vinyl copy of Nevemind, US$6,000
Set list from 1991, US$2,000
One of Kurt's guitar picks, US$2,000
Best of luck with your bidding.