A List to Argue About This Weekend: Best 90 Albums of the 90s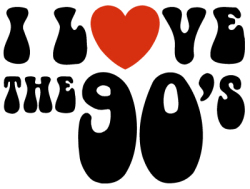 The folks at Paste are major list-makers because they know that everyone loves lists and they're great click bait. And yep, I'm a sucker for this stuff.
Paste's list this weekend is the 90 Best Albums of the 1990s. While it's worth going through the entire thing, I just had to jump to the top ten–and yes, the album I expected to see at #1 was there. And no, it's not Nevermind.
In fact, Kurt and Co. only made it in at #3. Paste's second-best record was something of a surprise and may provide an interesting bit of music discovery for you this weekend. The positions from 20-11 are also occupied by a a few interesting picks.
No spoilers here. You'll have to check things out for yourself.