A little coffee house outside of Ottawa is managing to stage live gigs. Here are photos from the Whitehorse show
[Ross MacDonald is fascinated with Neat Coffee Shop outside of Ottawa and its ability to stage safe COVID-era concerts. The last show of the year (apparently) was by Whitehouse. -AC]
Sometimes less is more. Take the band Whitehorse, for example. The husband and wife team of Luke Doucet and Melissa McClelland is quite adept at performing as a duet. Their songs are full of beautiful harmonies and guitars; a combination of electric, acoustic, and sometimes Melissa on bass.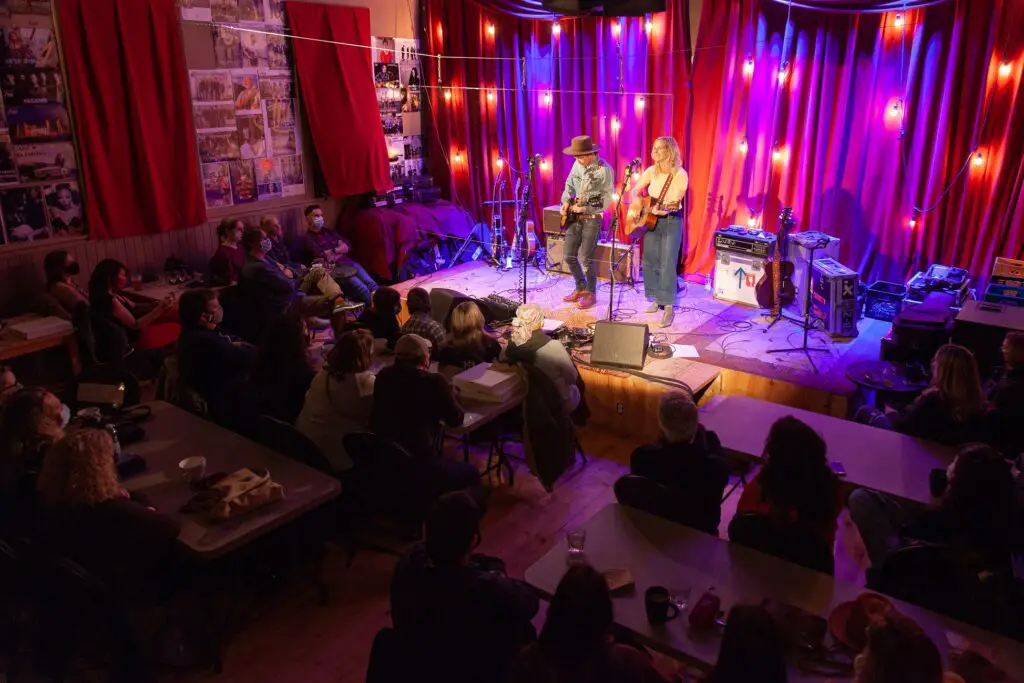 As Whitehorse took the stage at Neat Coffee Shop, they started off strong with their hit "Devil's Got A Gun," a big favourite of the socially-distanced crowd. A little later they played "Sweet Disaster" from the album Leave No Bridge Unburned, which won the band a Juno award for Alternative Album Of The Year.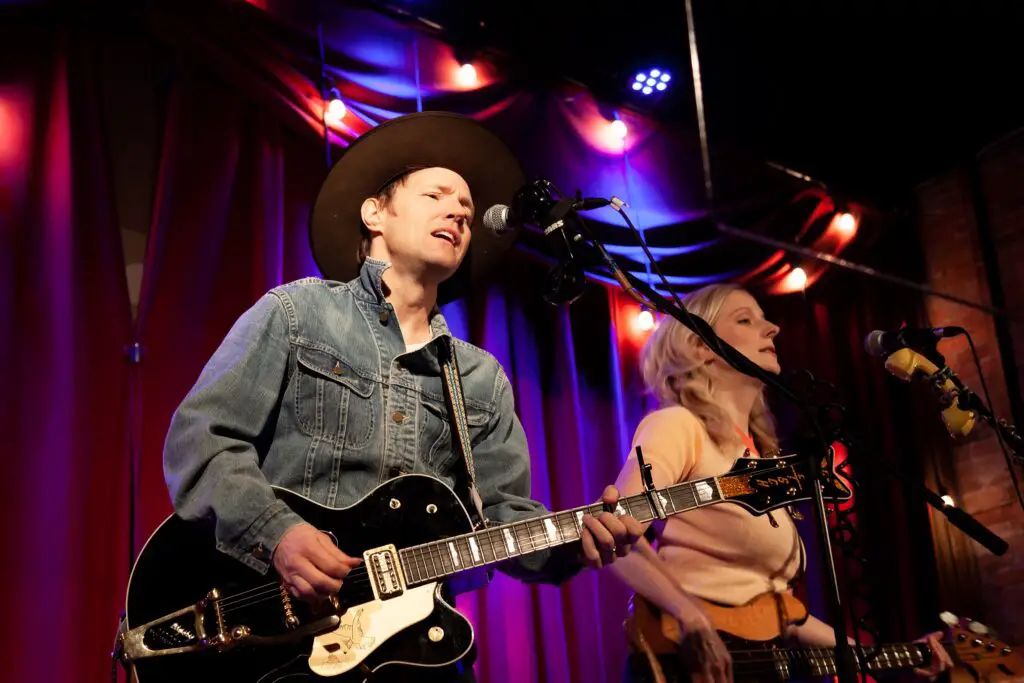 This was the first of three sold-out live shows at Neat, and with their combination of humour and empathy, Whitehorse was able to make a quick connection with the crowd. Luke described how guilty they felt performing a live show in the Ottawa area while Toronto is in lockdown. They also shared stories about life during a pandemic and talked about an upcoming benefit for a Hamilton animal shelter. On Giving Tuesday (this Tuesday, December 1), Whitehorse will join fellow Canadian musicians in helping to raise funds for the Ladybird Animal Sanctuary, where Melissa and Luke adopted their dog Mitsou the Shih Tzu.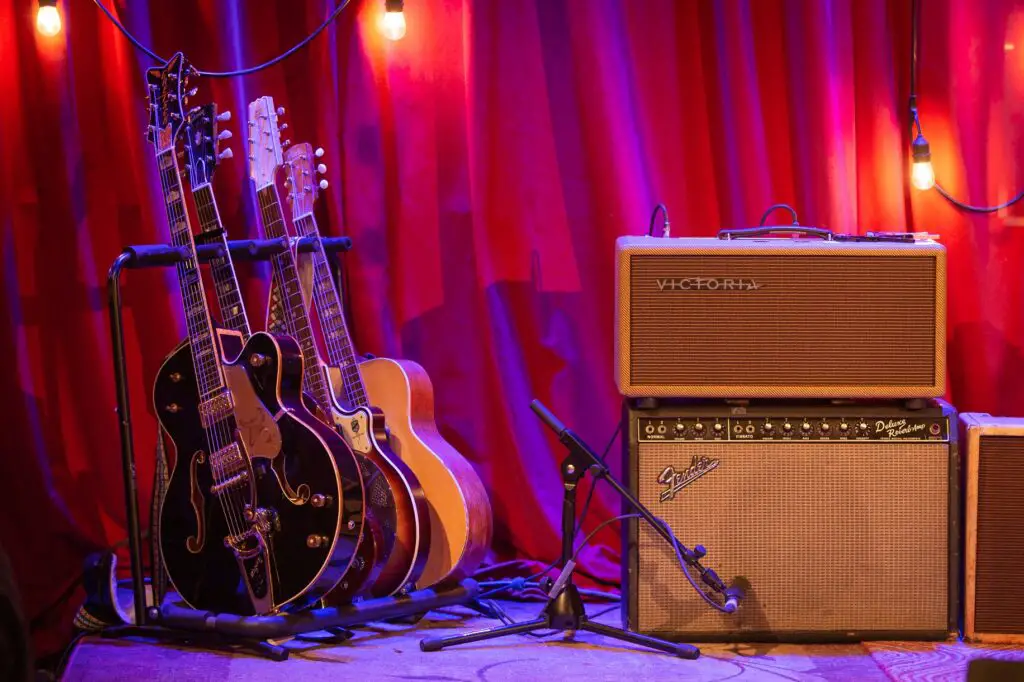 Towards the end of the show, Melissa and Luke even played a request from the audience that wasn't on their setlist, "Out Like A Lion." Whitehorse closed out the night with another crowd-pleaser, "Blue Christmas," very à-propos for the season.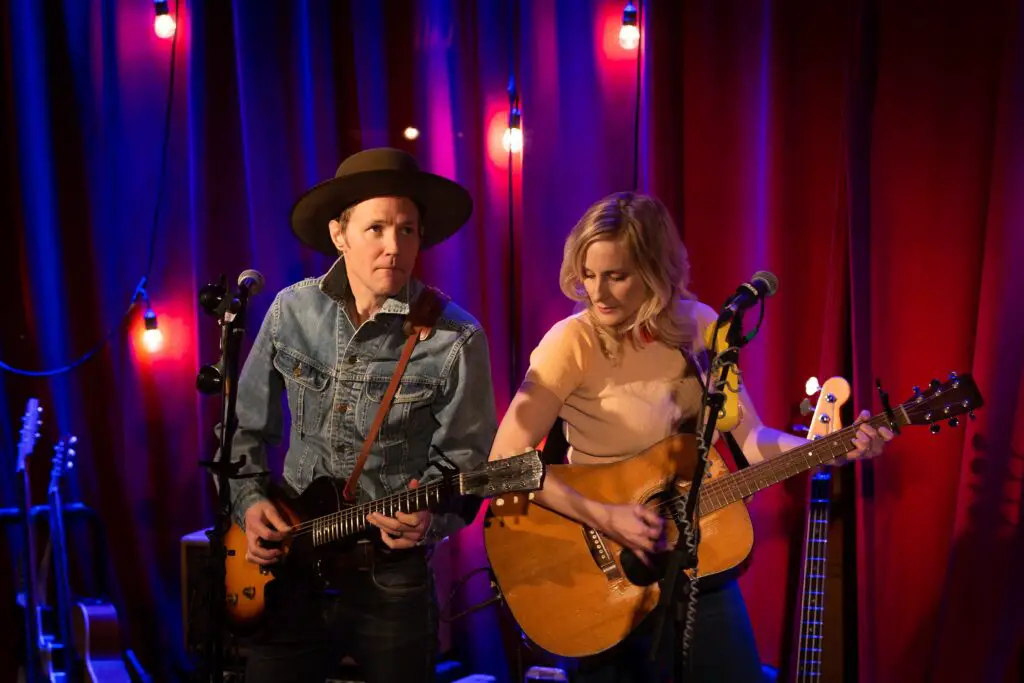 It was another chance to showcase the exquisite guitar work from Luke on his Gretsch Falcon, a beautiful mix of power, reverb, and refinement. The only downside of the evening was that more people couldn't attend because of pandemic guidelines.