A long overdue studio gadget: MixChecker Pro shows what your music will sound like on various devices
If you go into any recording studio, the first thing you'll notice is the massive recording console. Then your eye is drawn to other things: the massive studio monitor speakers, the computer station, the racks of outboard gear. But what you may not notice are two small speakers sitting almost invisible on the top of the console. Squint and you'll see them.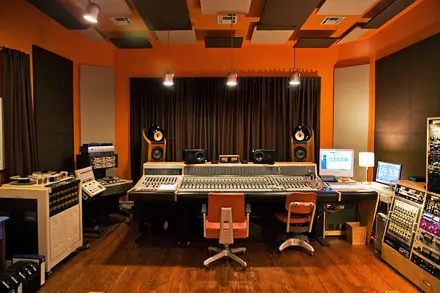 While the big monitors are used for the recording session, it's important to hear what the final product sounds like through those tiny speakers. Why? Because most people don't listen to music through $30,000 studio monitors. They listen on small stereos or in the car.
Today, though, there are many other ways people listen to music. Computer speakers. Laptop speakers. Headphones. Crappy earbuds. Boomboxes. Television. How can you be sure that whatever you spent hours recording will sound okay through real-world speakers?
That's where the Audified MixChecker comes in. Take a look.
Read more at Musicradar.com.