A look at big bands who have played small rooms across Canada
Cameron Gordon at Completely Ignored has once again crunched some music data to provide a new graphic. This time, he look at big acts who have played small music venues in small-to-medium-sized markets across the country.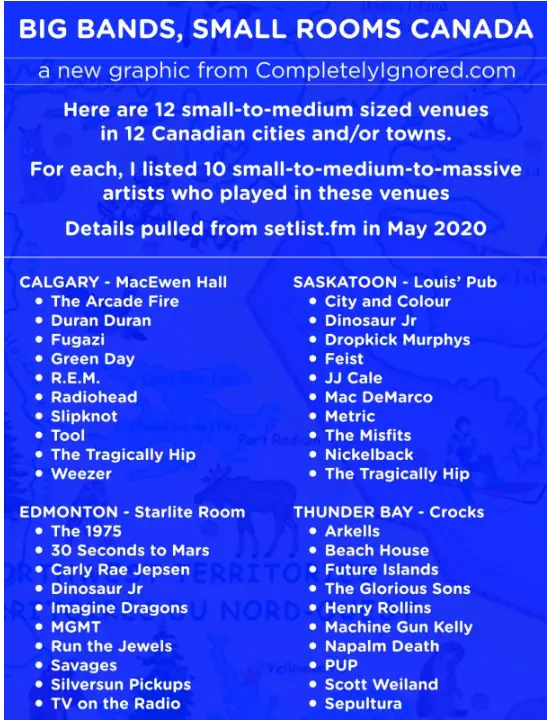 Sepultura played Thunder Bay? View the whole graphic here.