A look back on the golden era of music magazines
[This was my column for GlobalNews.ca on Sunday. – AC]
When I was in high school and university, every Wednesday afternoon required to the Rexall drug store in my small prairie hometown. That was the day any new music magazines appeared in the racks. Using money I earned stocking shelves in the local grocery store, I'd grab the latest editions of Rolling Stone (which came out every two weeks), and monthlies like CREEM, Trouser Press, and Circus for international news, and Music Express to learn about what was happening in Canada.
My parents were appalled, of course, at what they considered a waste of money. And when I brought home the infamous Rolling Stone issue — "Rock is Sick and Living in London" — featuring the Sex Pistols on the cover (a newsstand sales disaster for the magazine in October 1978), my parents openly wondered if I needed to be institutionalized for my own good.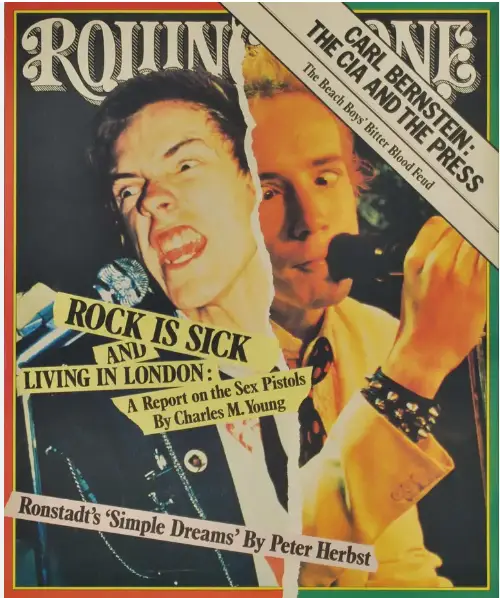 My music magazine habit only got worse over the decades. Occasionally, I'd see a copy of Melody Maker or The NME — horribly outdated by the time they arrived in Canada — in a specialty bookstore and grab them for a look at the oh-so-exotic scene in the UK. When Chapters and Indigo arrived with their giant selection, my spending on music magazines grew to several thousand dollars a year.
By this time, there was also Alternative Press, Spin, Raygun, Option, Shift, Maximum RocknRoll, and Modern Drummer all from the U.S. with domestic backfill from Canadian Musician, Chart Attack, and Graffiti. I bought them all, all the time. But most of my cash went to British publications.