ADDITIONAL UPDATE: Canadian member of Pussy Riot hospitalized in critical condition. Was he poisoned by Putin's people?
Pussy Riot has been poking the Russian bear with a very sharp stick for years. Arrests, show trials, jailing, and time in a gulag hasn't stopped the members from speaking out against the thuggish Vladimir Putin, his state-sponsored Russian Mafia buddies, and all his cronies dedicated to keeping the kleptocracy alive.
You have to admire the group's dedication, especially when you consider how many of Putin's enemies have been, threatened, hurt, assassinated or disappeared. Take the case of how Alexander Litvinenko was poisoned with radioactive tea. The Novichok poisoning of Sergei and Yulia Skripal. A long list of anti-Putin journalists. And that's just a start. (More here.)
How long would it be before someone in Pussy Riot suffered the same fate? That time may have come.
Pytor Verzilov, a member of the band and the publisher of the band's website (as well as a person who holds dual Canadian-Russian citizenship; he went to high school in Toronto) is now in hospital in critical condition. He's begun to lose his site, his ability to speak and overall mobility. The symptoms set in after he appeared at a court hearing.
Not suspicious at all, right?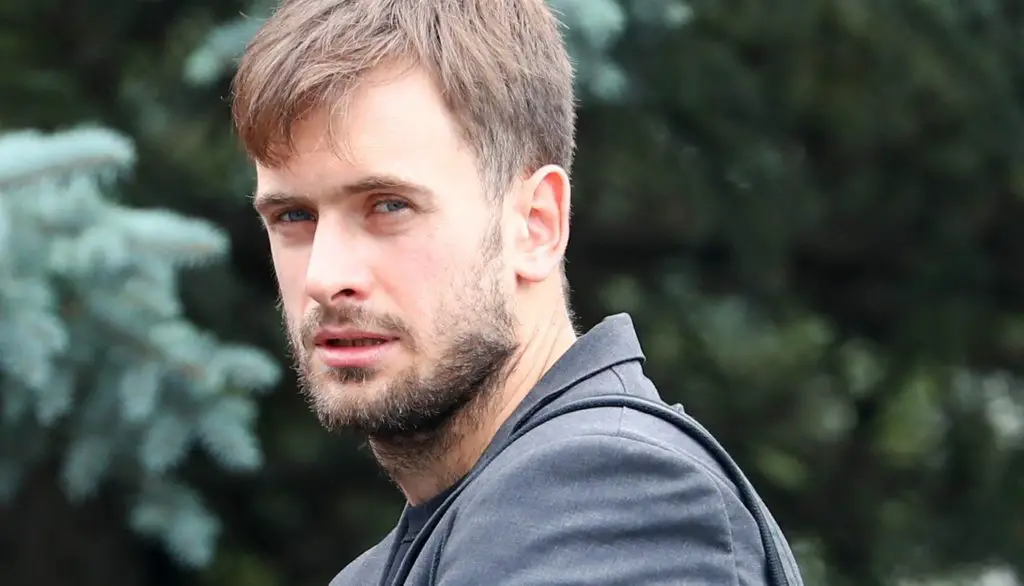 Here is the band's statement in full:
'First it was his vision, then his speech, and then his legs' Pussy Riot member Pyotr Verzilov is hospitalized in critical condition and friends fear he was poisoned
Pyotr Verzilov, a member of Pussy Riot and one of the publishers of the independent news website Mediazona, was hospitalized in critical condition late on September 11. His partner, Veronika Nikulshina, told Meduza that he's started losing his sight, speech, and mobility.
Pyotr Verzilov is currently receiving treatment at the toxicology wing of Moscow's Bakhrushin City Clinical Hospital. Verzilov's friends told Meduza that his mother came to the hospital on the evening of September 12, but staff wouldn't let her see her son, and even refused to describe his condition or inform her about his preliminary diagnosis. "[At the hospital] they said they don't have the right to disclose any information… They sent her away and were rude. They said they can't admit her. They kept pointing at this sheet of paper, saying that they can't disclose [any information] until the patient signs a release himself, but he's unconscious," Verzilov's friend told Meduza.
According to Nikulshina, Verzilov started feeling unwell shortly after a court hearing on Tuesday. At six in the evening, he laid down to rest. Two hours later, when Nikulshina got home, Verzilov "woke up and said he was starting to lose his sight." "Between eight and ten, his condition got exponentially worse. First it was his vision, then his ability to speak, and then his ability to walk," she told Meduza.
"When the paramedics arrived, he answered all their questions, saying, 'No, I didn't eat anything. No, I didn't take anything.' He was getting worse even faster, and then he started convulsing. On the way [to the hospital], in the ambulance, he was already babbling. […] He fell into such a half-asleep, half-unconscious state that he stopped responding to me and didn't even recognize me anymore," Veronika Nikulshina told Meduza.
Nikulshina says the doctors' original analysis "didn't turn up anything bad," but around 1 a.m. they suddenly moved Verzilov to the hospital's toxicology wing. Staff refused to tell her if he'd been diagnosed with "poisoning," explaining that her status as his common-law wife "doesn't entitle her to any rights." "The doctor only said that his condition was serious, but his behavior was improving and he'd started responding to his own name," Nikulshina said.
Pyotr Verzilov became a public figure in Russia in the late 2000s as a member of the "Voina" artist-activist group, where he performed demonstrations with his then-wife, Nadezhda Tolokonnikova. In 2012, Tolokonnikova, Maria Alyokhina, and Yekaterina Samutsevich became international celebrities when they were tried and convicted of "premeditated hooliganism performed by an organized group of people motivated by religious hatred or hostility." During the trial, Verzilov presented himself as Pussy Riot's "producer." In this role, he helped generate global media attention for the group, recruiting dozens of world-famous musicians to pledge their support to Pussy Riot. In 2014, Tolokonnikova and Alyokhina established the news website Mediazona, with Verzilov as its publisher.
More here.
Pytor's father, Yury Verzilov, a nuclear scientist living in Canada, arranged for him to be spirited out of Moscow to a hospital in Berlin where Pytor is now said to be improving. Everyone's first wish was to bring him to Canada, but it was thought the long trip might be too rough.
Pytor was able to drink a cup of tea on his own, but also seems to be occasionally (and uncharacteristically aggressive because of hallucinations. He can speak a little, his vision has returned and he can move his limbs, none of which he was able to do back in Moscow. His long-term memory is intact, but he recalls very little about the past week.
The Russians say this whole thing stems from an overdose of an unnamed medication. And it's not like Russian agents deliberately poison troublesome dissdents, right? Right?