A nerdy look comparing MLB and music. (You'll see what I mean.)
Cameron Gordon at Completely Ignored wanted to do something to coincide with the opening game of the World Series. He found 21 names that are shared by MLB players and musicians. He was inspired by the 2020 Atlanta Braves who have three such people on the rosters: Chris Martin, Will Smith, and Ian Anderson. Hey, I told you this was nerdy.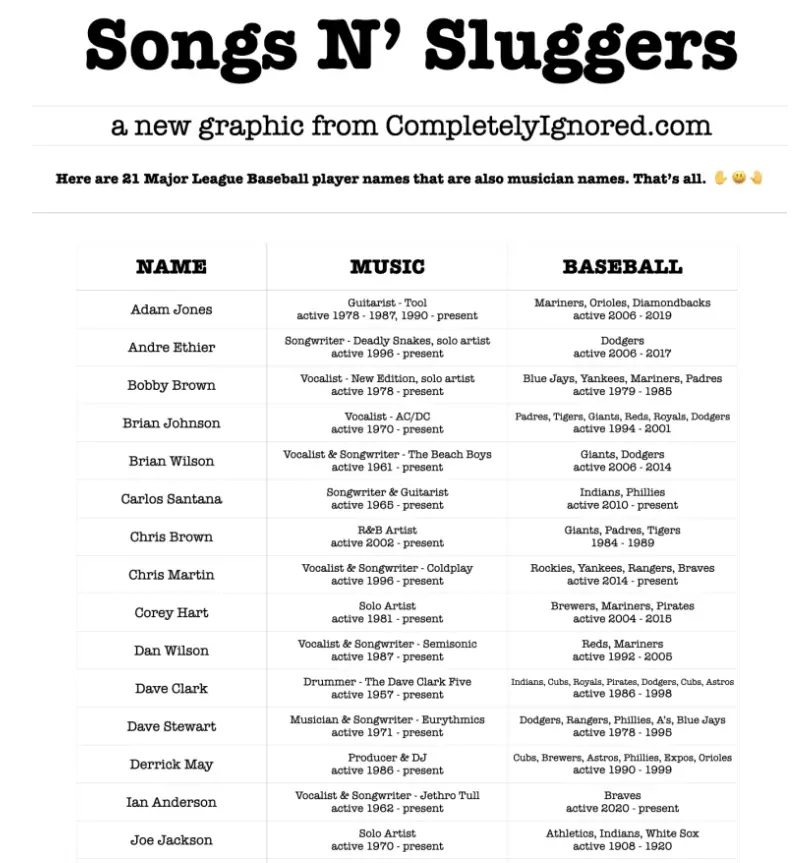 For the whole list–and it's a long one–go here.